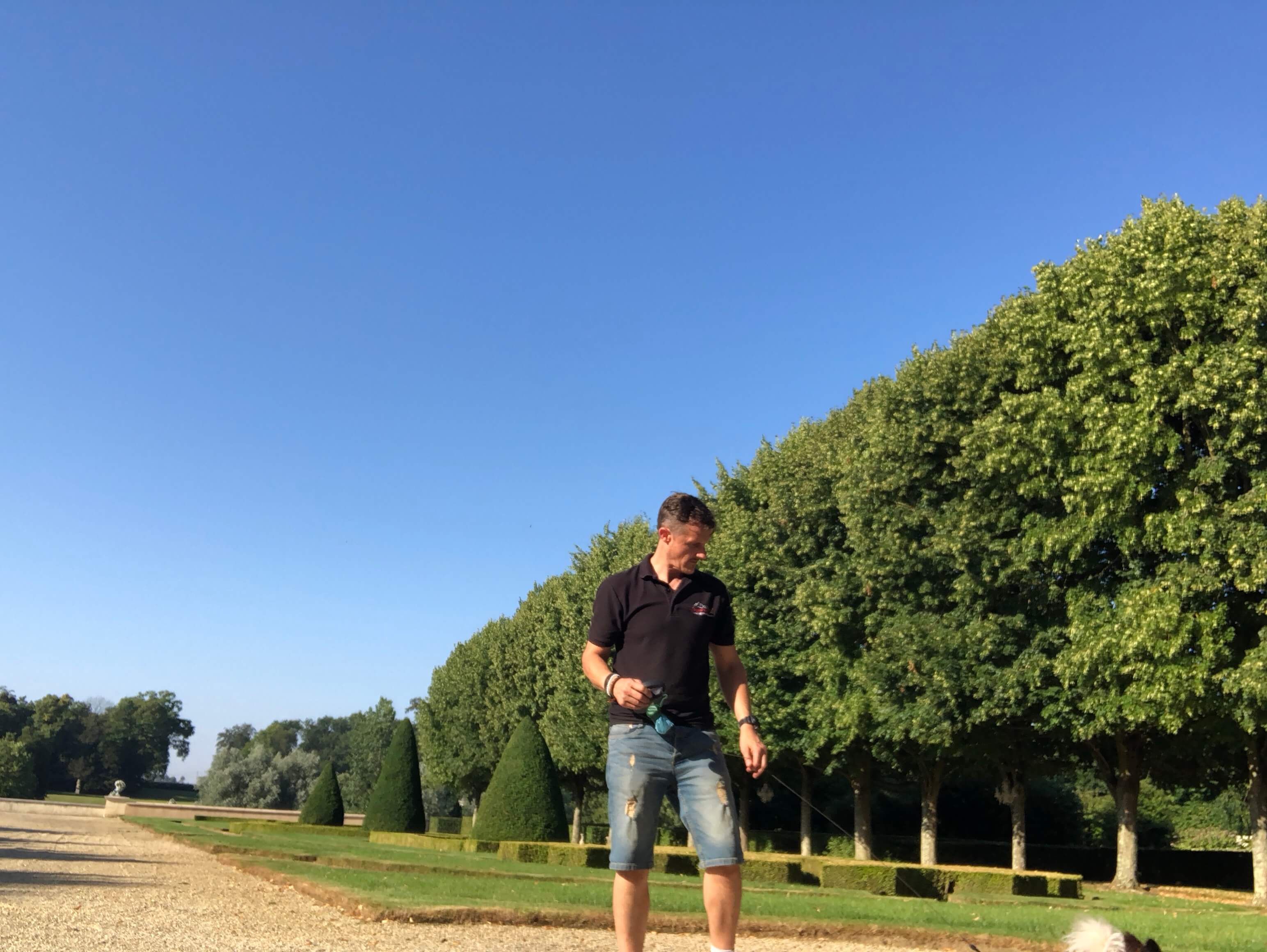 As if the late June heat of 2018 was not enough to contend with on another gear-shifting Euro trip, the boss (that's me) decided to spread himself impossibly thin by taking on way too much in too little time!
A month earlier, the lovely ladies of Duchess & Butler, a Hertfordshire based catering company, contacted me to see if I would transport charger plates, crystal glasses and cutlery to and from a wedding event at a chateau near Le Mans, France.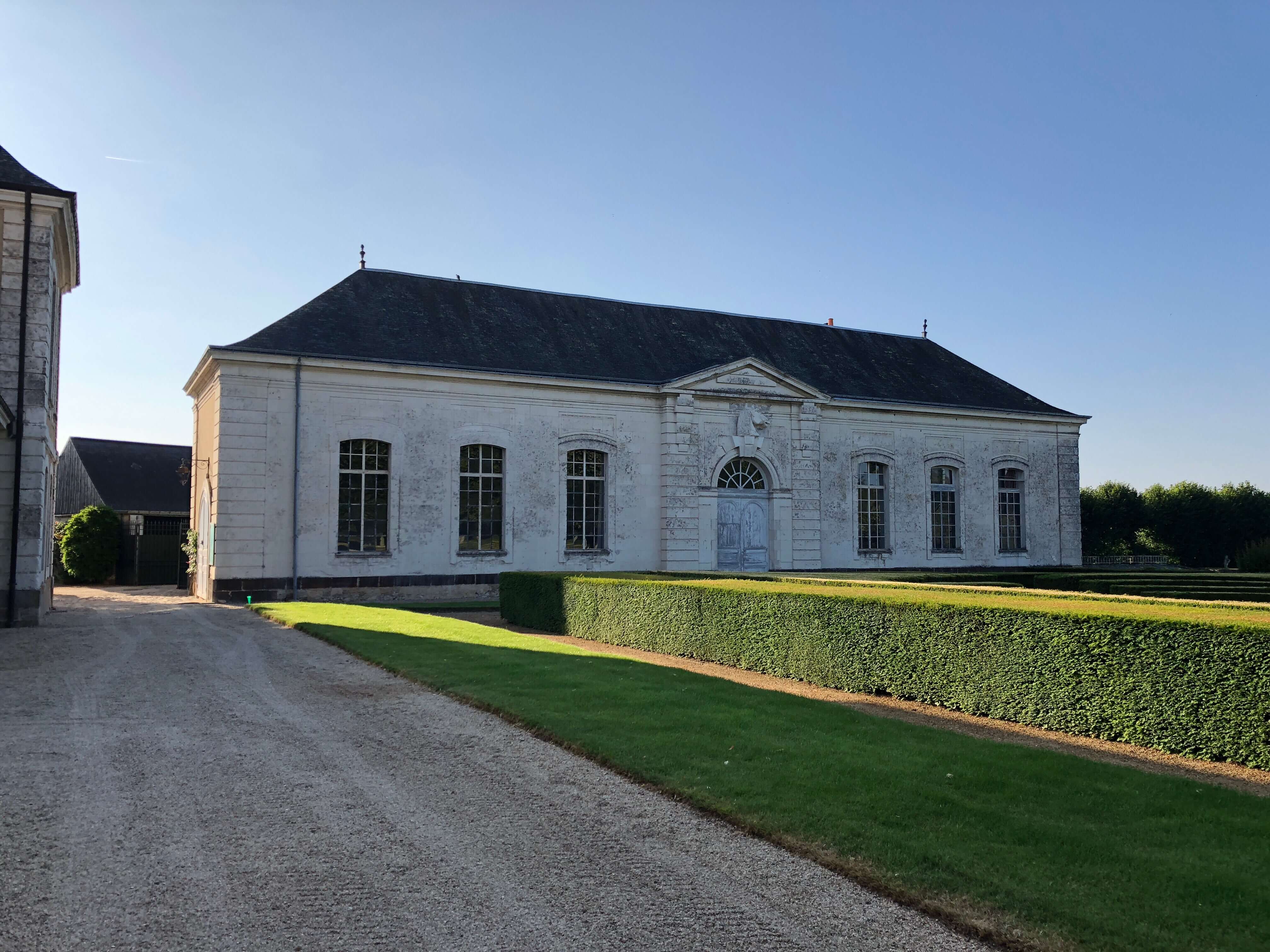 Of course, I accepted the commission believing I could fit it into an already packed June. I had a couple of guys lined up for extra busy times, one of whom would surely be able to cover this event for me if I was struggling.
Well, as is so often the case, my optimism was a fail, as neither driver could do that particular weekend!
And just to add to the complications, this particular consignment, whilst modest in volume (about one third van floor space), was heavy. The weight was going to be, legally, too much for the van on its own.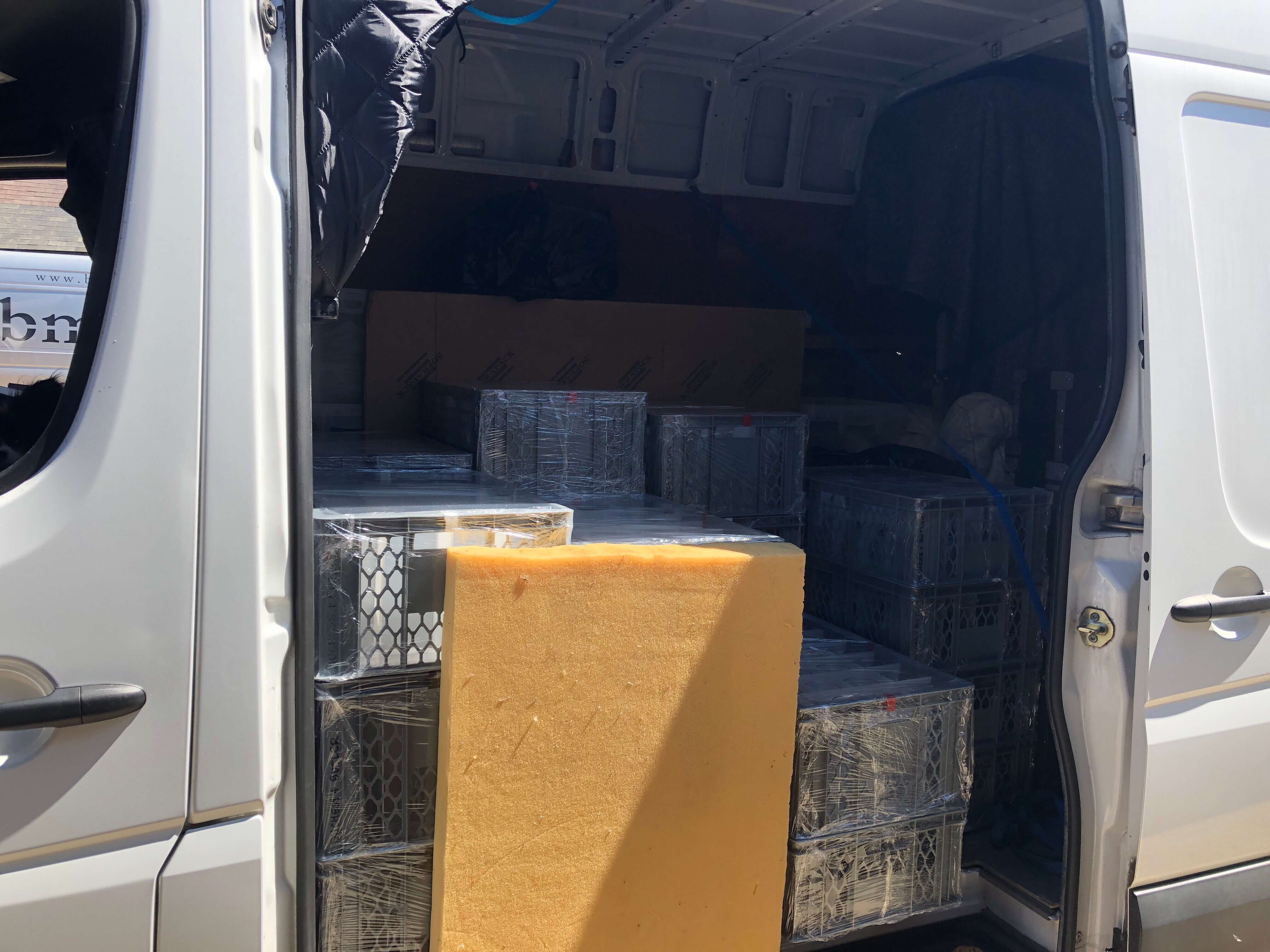 To cut a long blog short, this meant a trailer would be needed! But as the accepted transport price had already been agreed by the wedding planner, I worked with my catering clients to see how the trailer cost could be absorbed.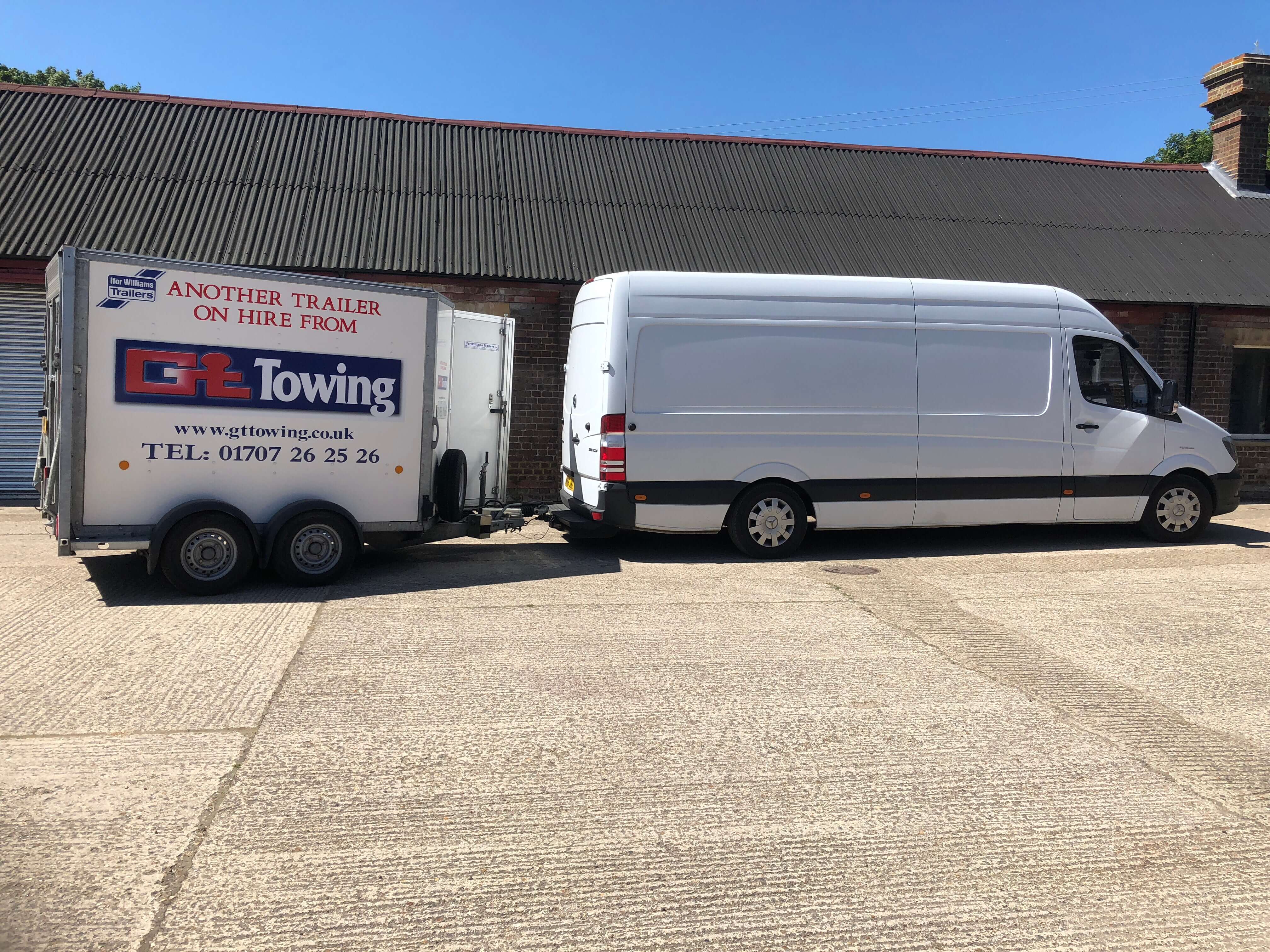 So the compromise was… the trip could combine other jobs instead of it being a specific, dedicated trip. I rallied the customers into packing action and then set the plan to make the 1,300 mile diversion to Italy!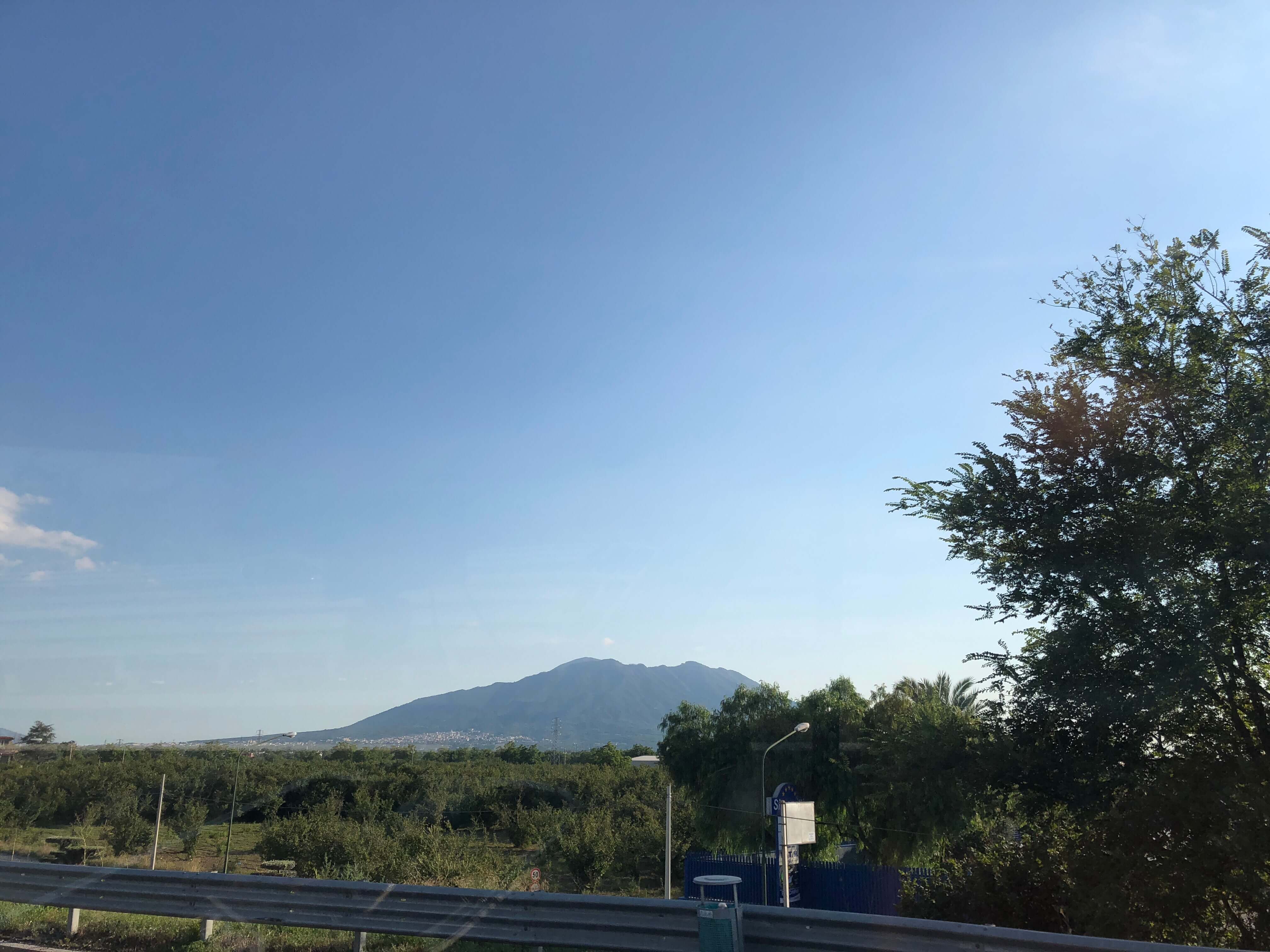 The loads to Italy were in Oxford and London. The wedding goods were in Hertfordshire, as was the trailer.
I organised things so that I could collect Oxford and London first, including Tommy the dog for his annual holiday in Puglia, then the trailer; then Hertfordshire.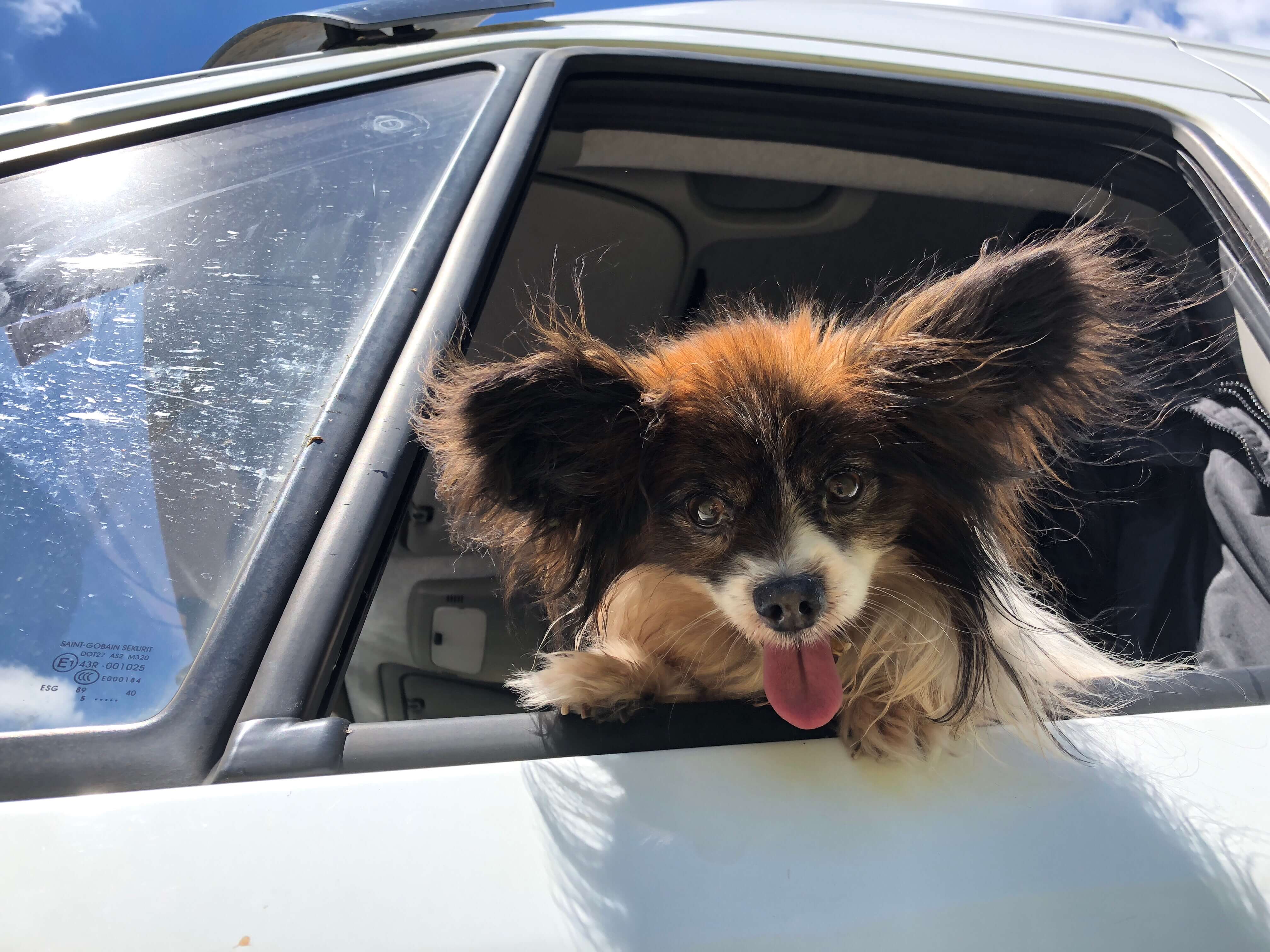 All loaded and on the weight limit, we made our way to Dover.
The chateau was in the centre of a small town. Right in the cobble stoned square behind a large set of old wooden doors. Once in, it feels like you are in the middle of the countryside.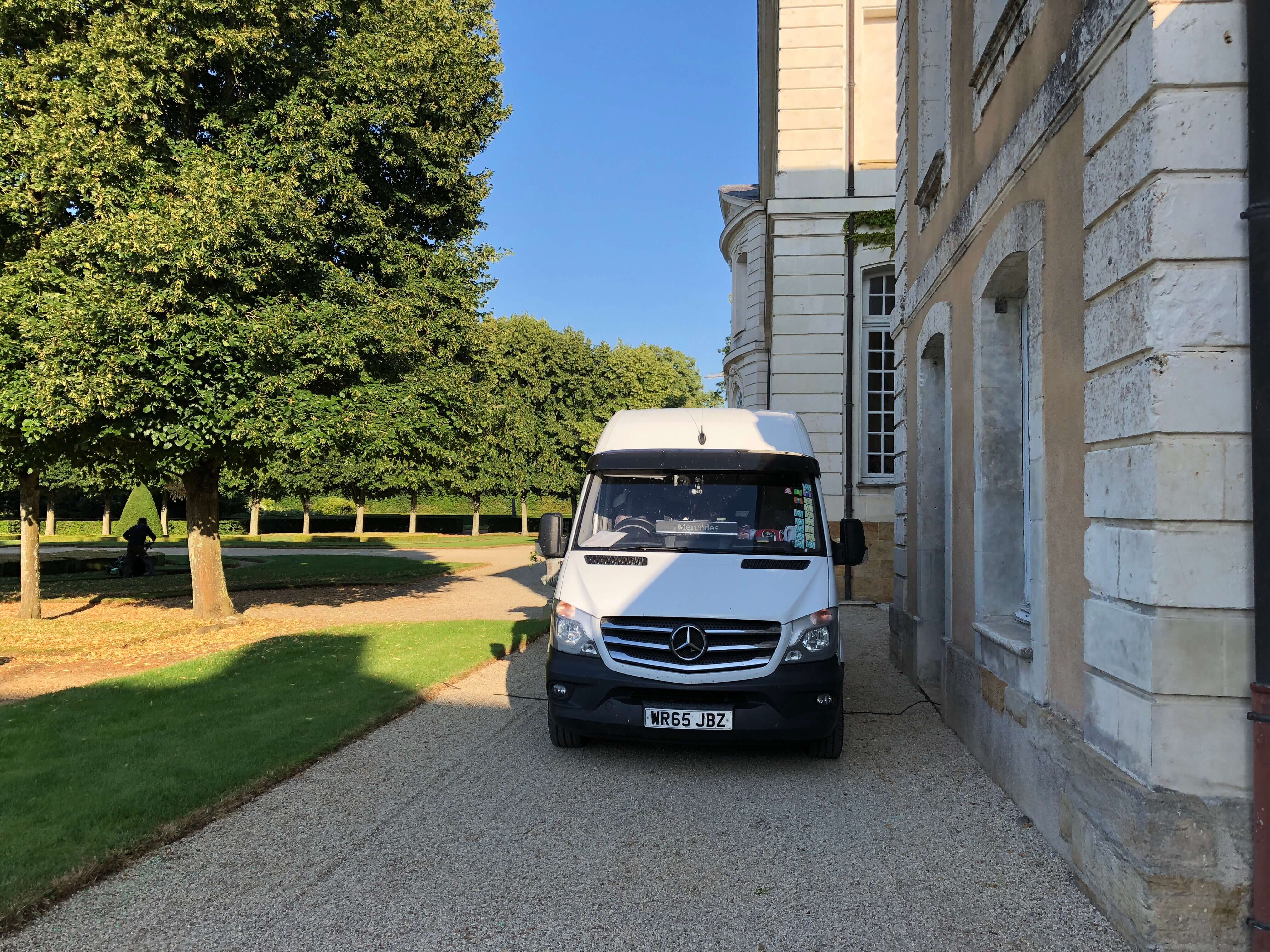 It took about an hour to unload everything and the manager there allowed me to keep the trailer here while I did the trip to Italy.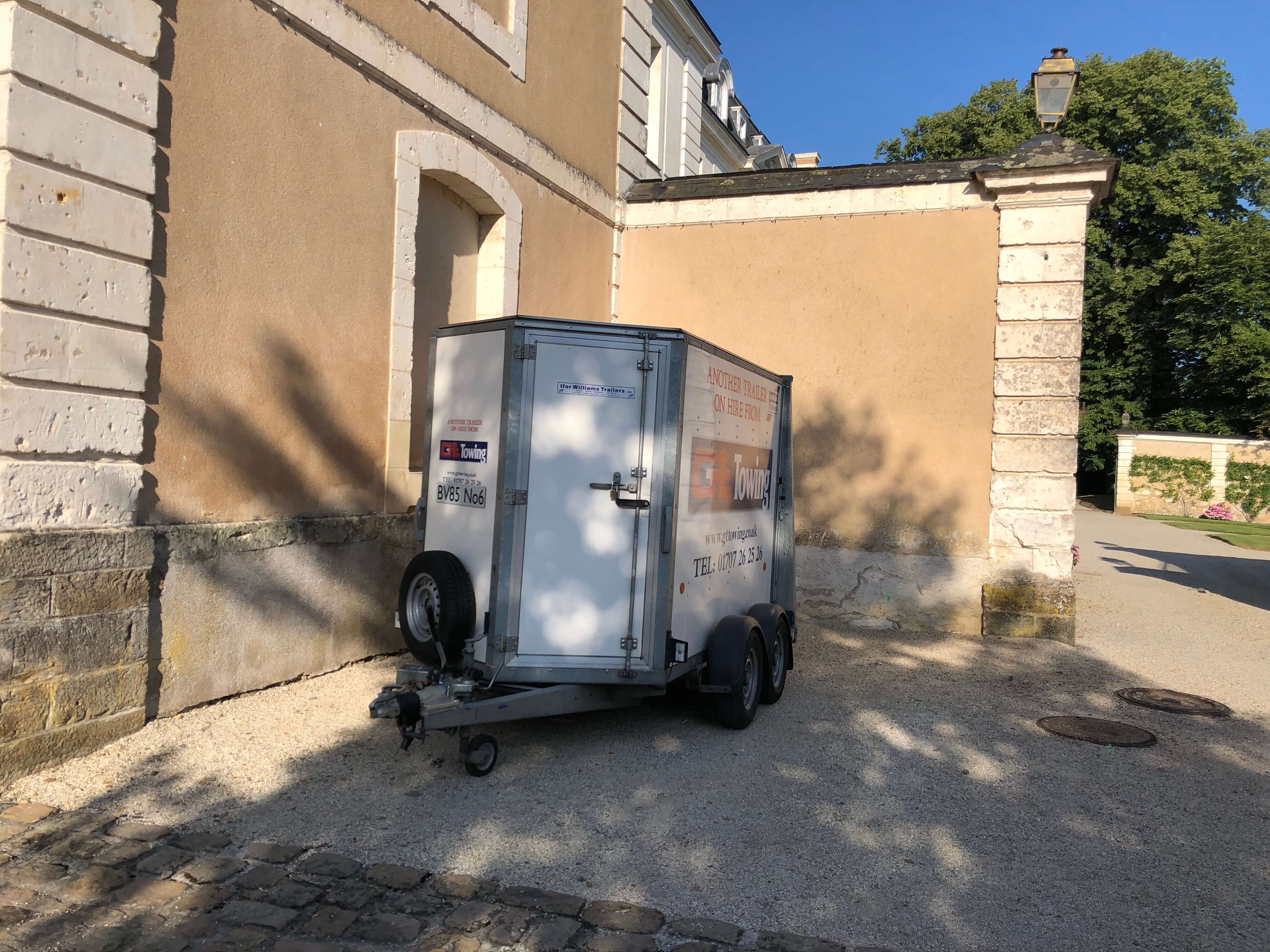 I loaded everything from the trailer, onto the ow empty van, and headed south-east.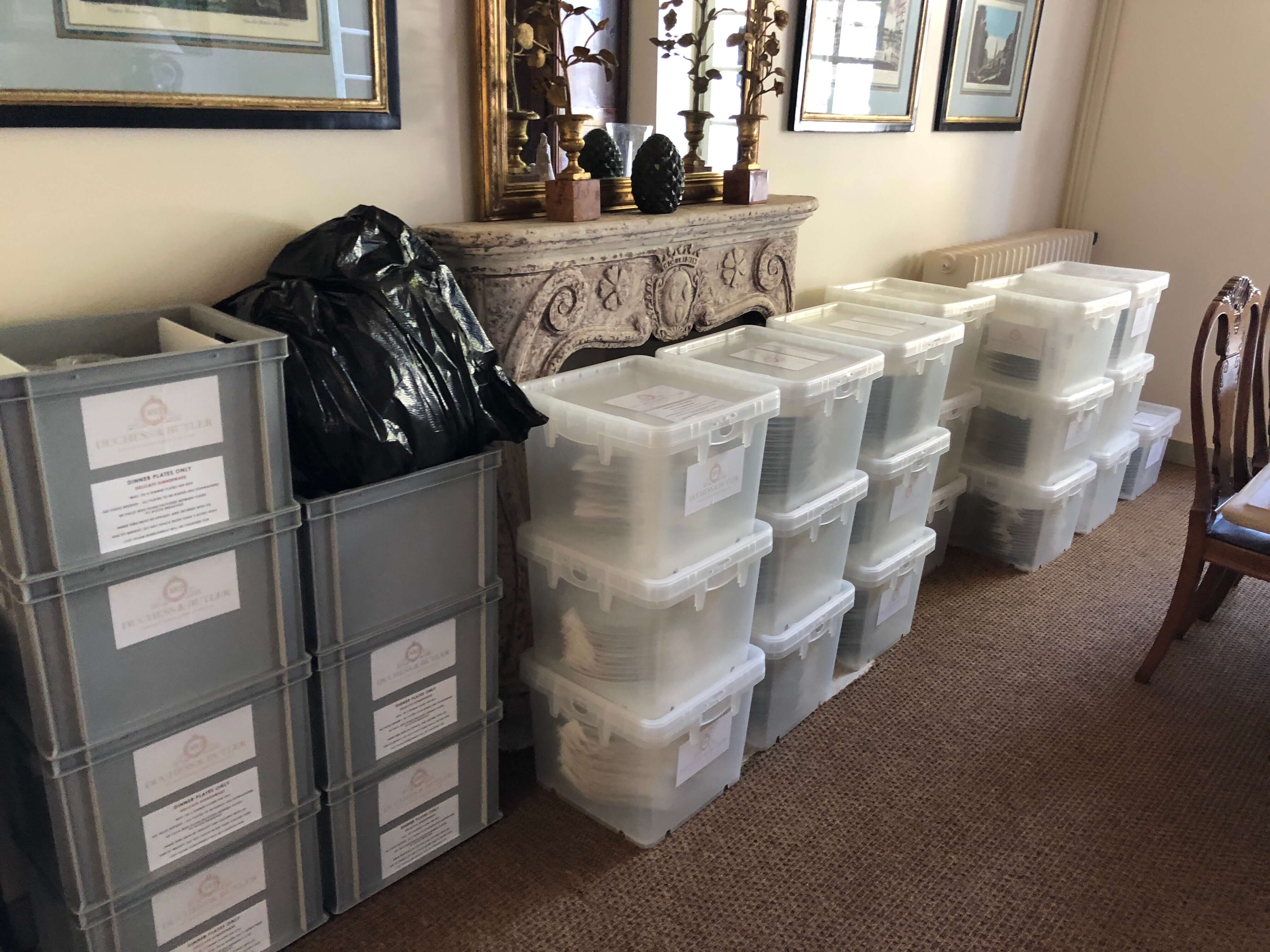 Next stop was about an hour from Monte Blanc tunnel. A small Italian town called Viverone, in Biella. This was a delivery of a washing machine. As you can see, the customer was pleased that I only just got the van down his narrow street!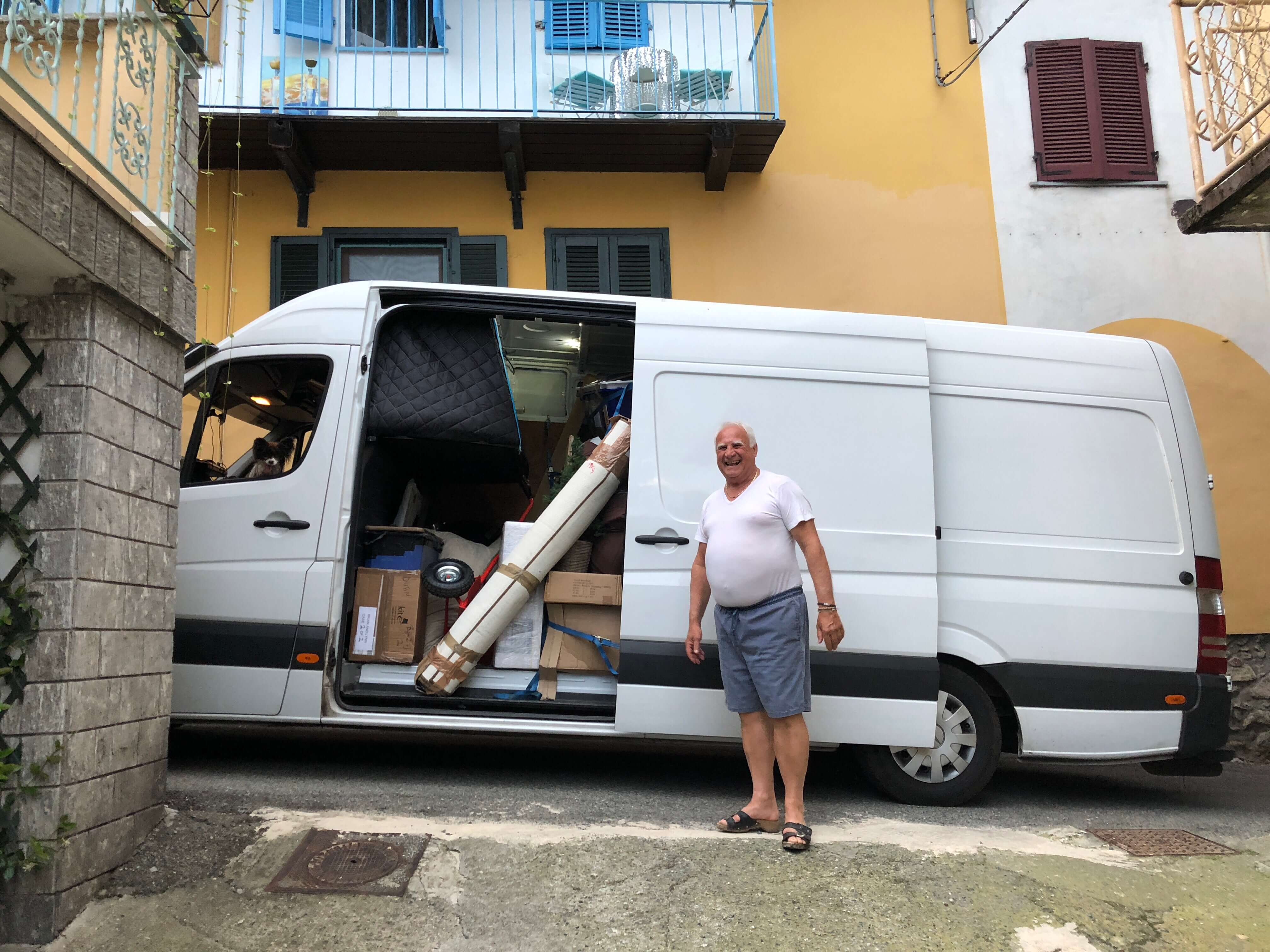 The next place for delivery was Milan. The customer was happy to receive his newly purchased teak sideboard late that evening, so I made my way there and arrived at 23:00.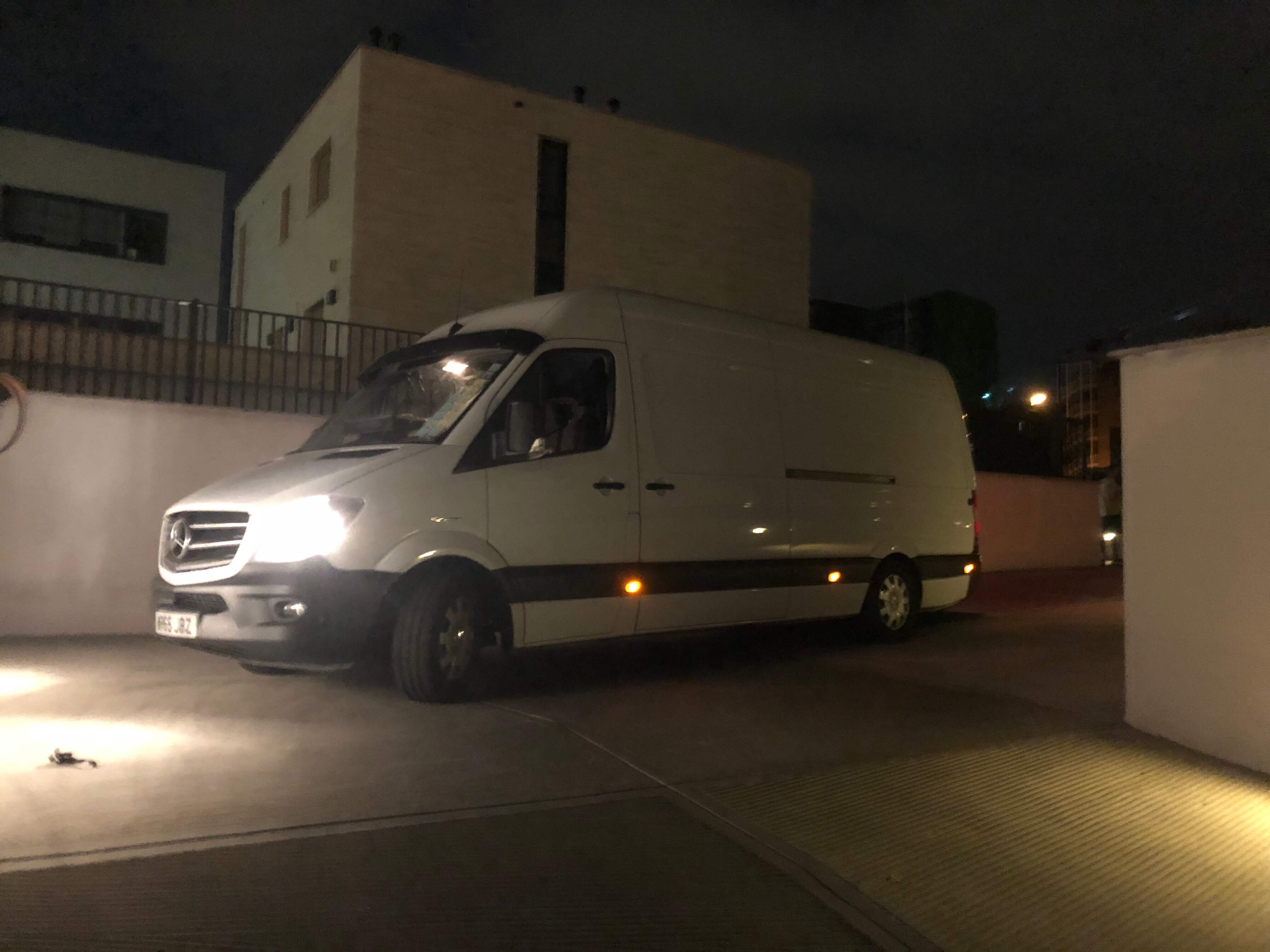 After some unpacking to remove the sideboard from the van (it was in an upright position on its end), the customer bid me "Bon Viaggio" and I headed for Pisa where I parked up for the night, fed the dog and fell asleep!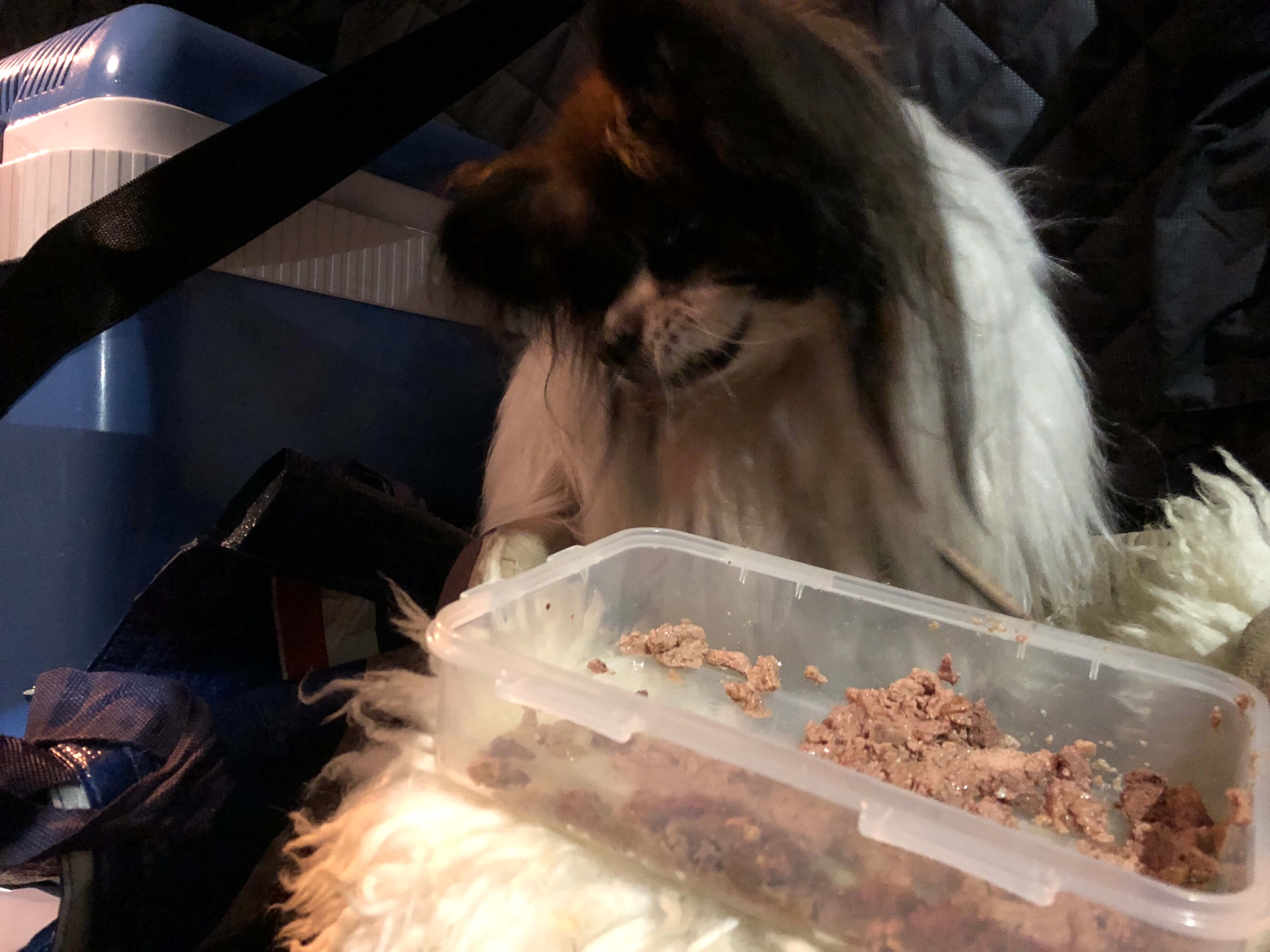 After delivering about 1/4 of the van's goods to Pisa, I headed across to Brian's place near Cortona. Brian is a regular sender of goods to Italy and was recently shocked by a lightning strike that entered his house in Italy, under the door and up into the fuse box! All while he sat there eating his dinner!
The delivery was for a new chlorinator for his pool after the lightning had destroyed the old one!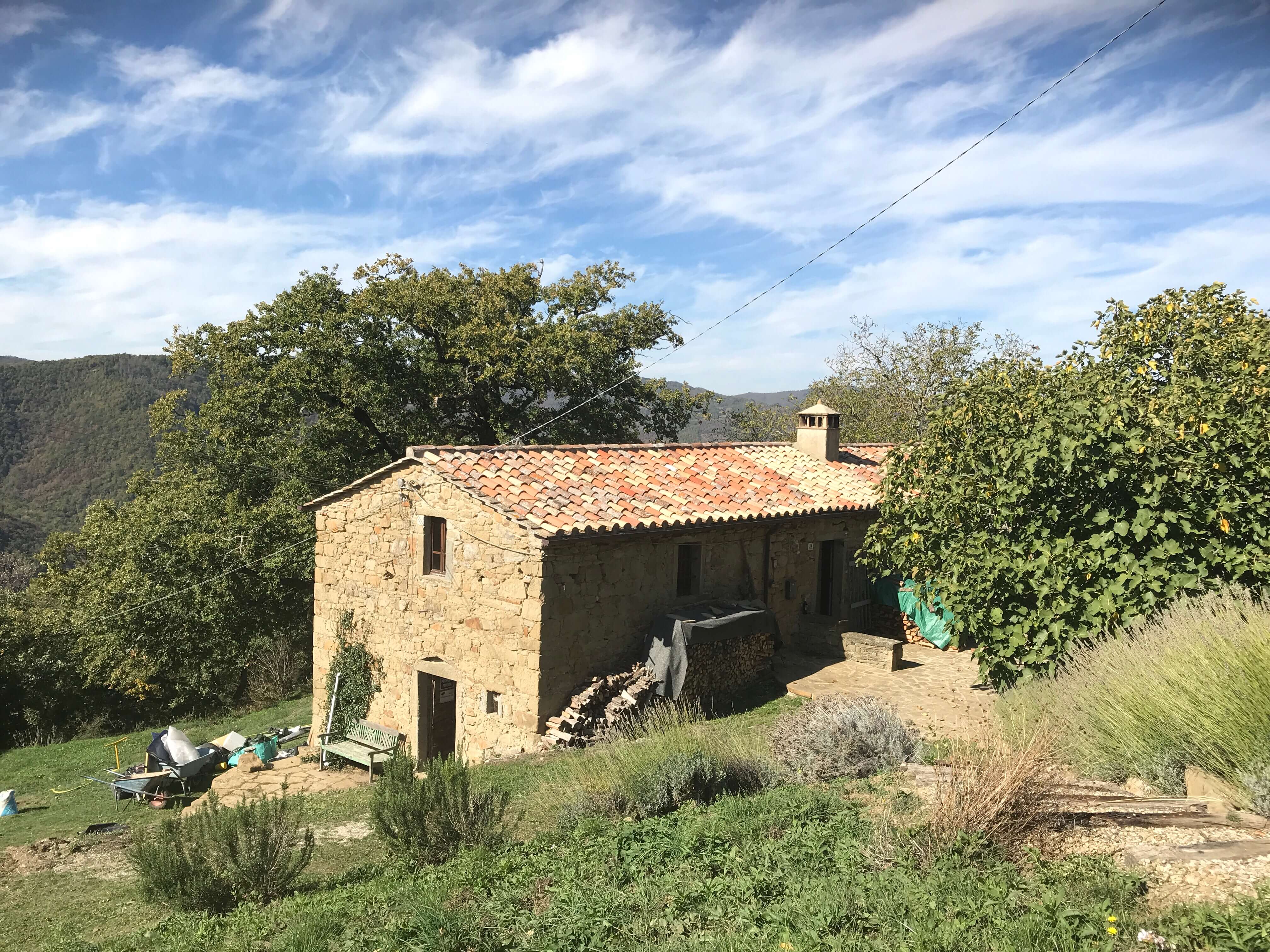 Next delivery was to a village near Todi, Umbria, called Torriola. This was a complete house move (no furniture) from Fulham to the Italian countryside for my customer.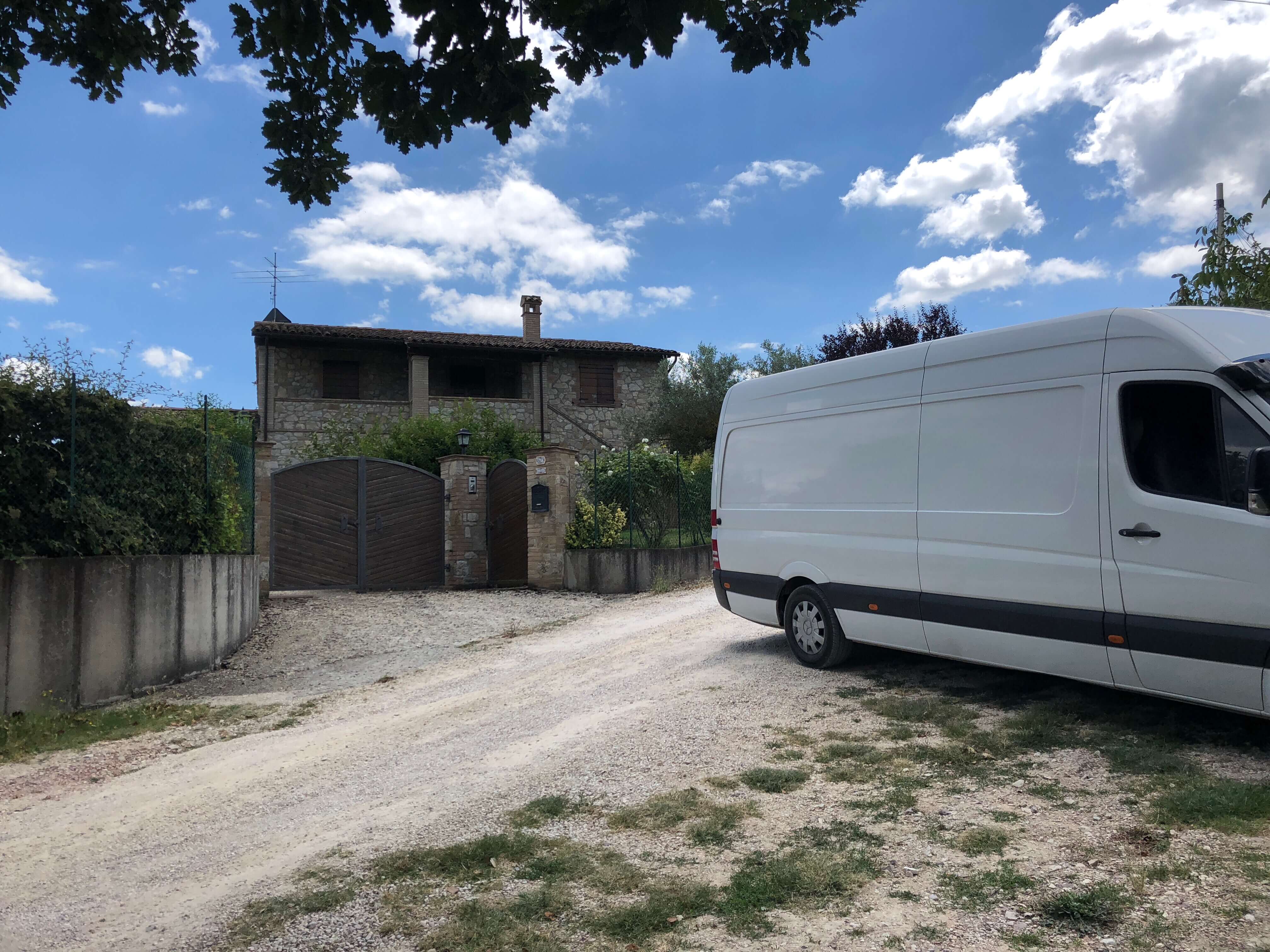 It was also a great spot to take photos of Tommy while I waited for the key holder to turn up!
After a few minutes, another load of boxes entered their new Italian home in the country! The lady who let me in was Russian, which made communication tricky! But it was 33 degrees and I was carrying boxes into the house with sweat dripping into my eyes, so "aqua" was the only important word o needed to use and that was well understood!
The next stage of the journey was the delivery of Tommy. This year, I had arranged for his 'mummy' to meet me near Salerno so that my schedule wasn't pushed to an impossible level!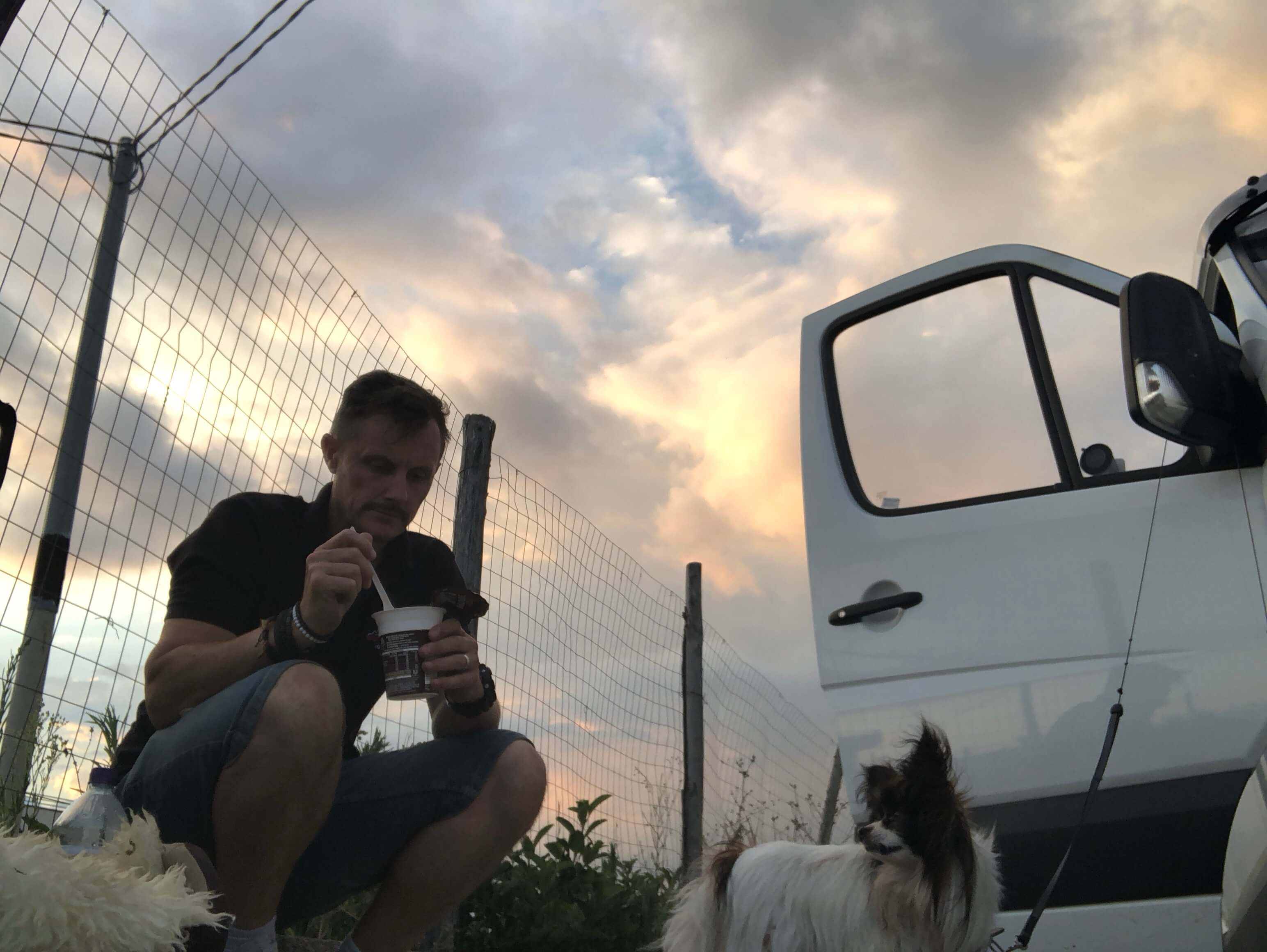 I'd spent some considerable time a few days earlier researching the most simple, easily accessible and mutually convenient place to meet. I sourced the coordinates, google "streetview" screen shots and bonafide address which I sent to the customer so that her three hour journey could be less stressful and also saved me time.
Unfortunately, I didn't realise that her journey would be made without the use of a GPS satnav, or indeed knowledge of how the iPhone google maps app worked!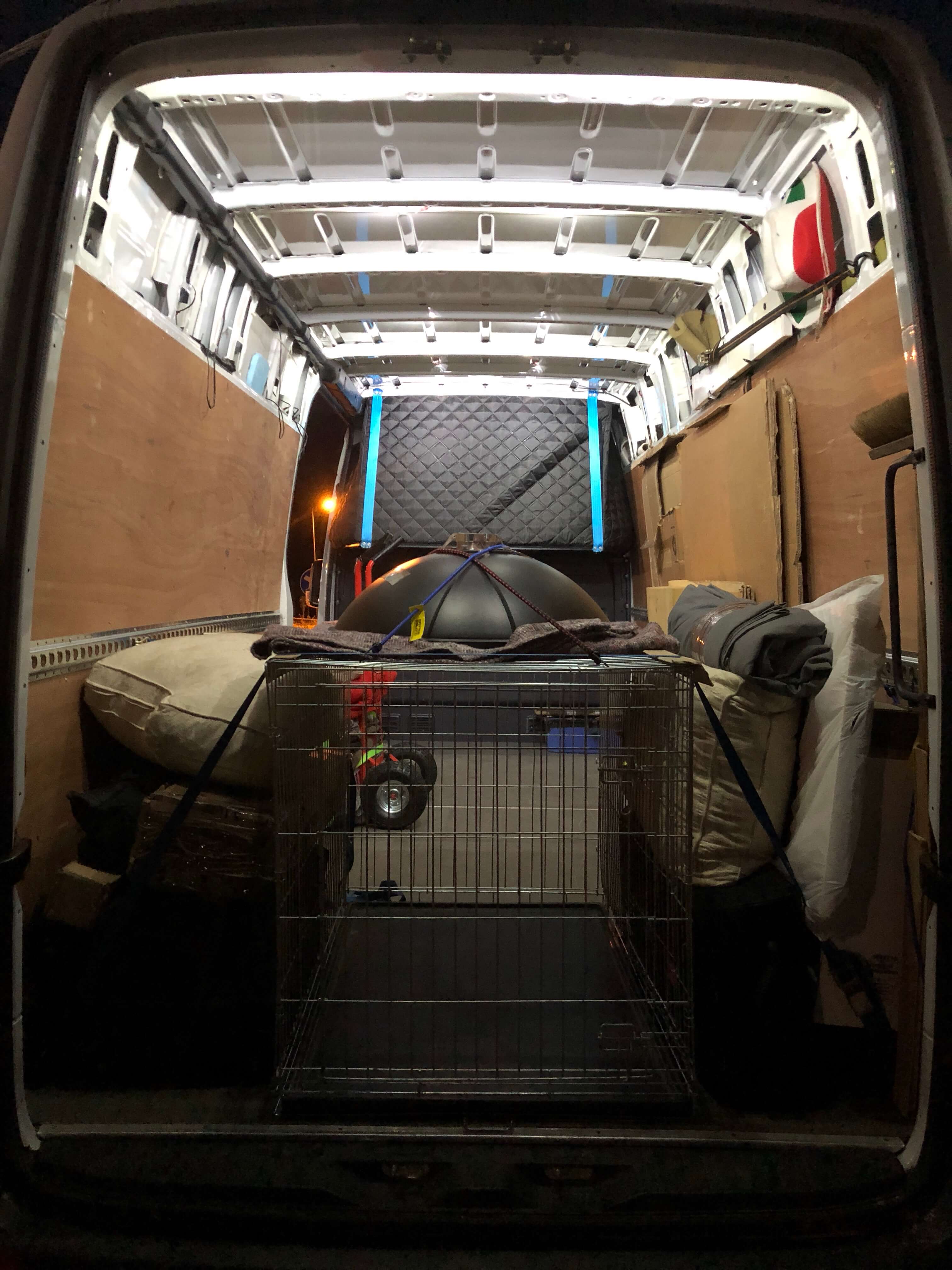 I utilised the two hour delay to "tidy" the van, set up the dog cage for the next day's 'cargo', and walk Tommy. The evening was cooling and a sunset was forming. Tommy and I discussed philosophy, quantum physics and an interesting theory he had on feline profiling!
With the eventual arrival of Tommy's transfer, I was able to head further south to a beautiful, seaside town called Scario.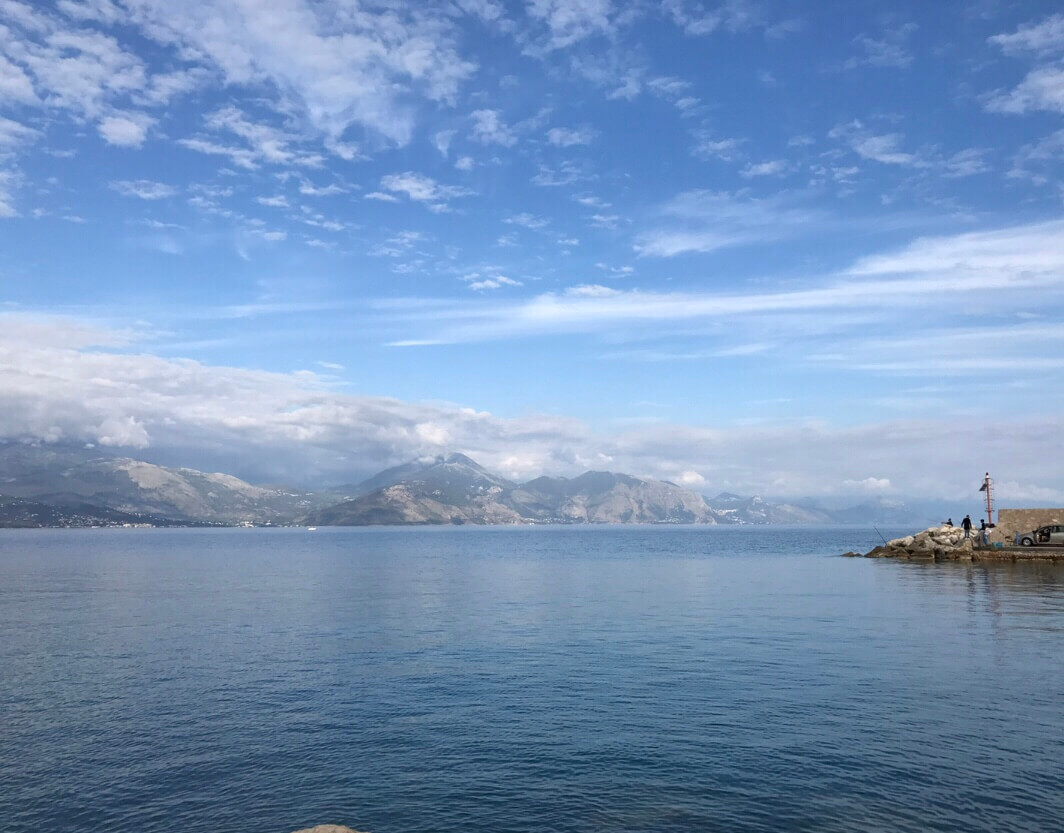 The collection point was a house in the mountains, overlooking the bay. The client had bought 42 boxes of wine from a local vineyard for his son's wedding in England.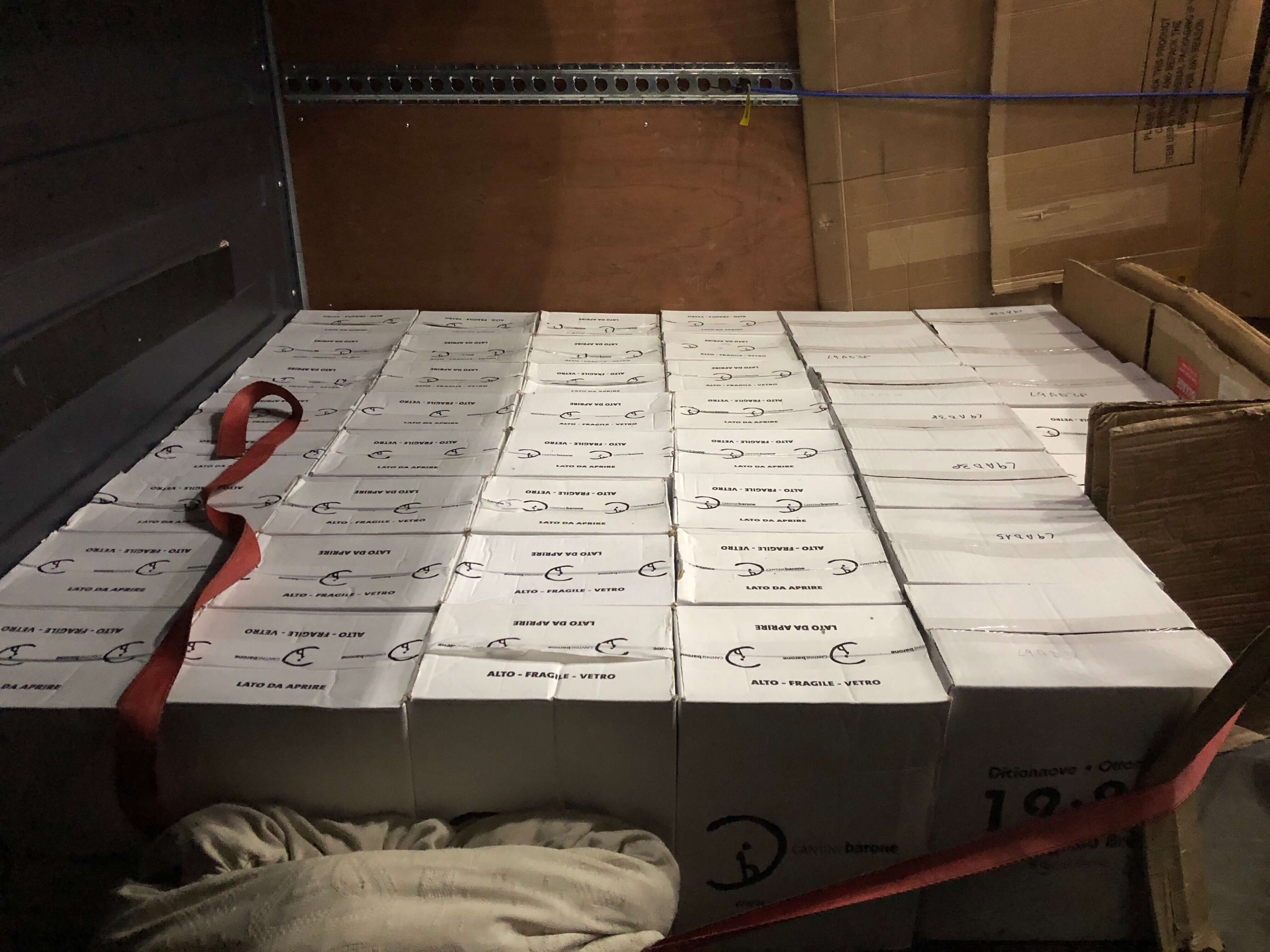 I was given a cup of coffee, access to a washroom and farewell from the family and I headed into the night as far north as Rome, a five hour drive.
I arrived in the early hours to a house on the suburbs, crawled into my recently installed 'Hatcher-bed' and dropped asleep.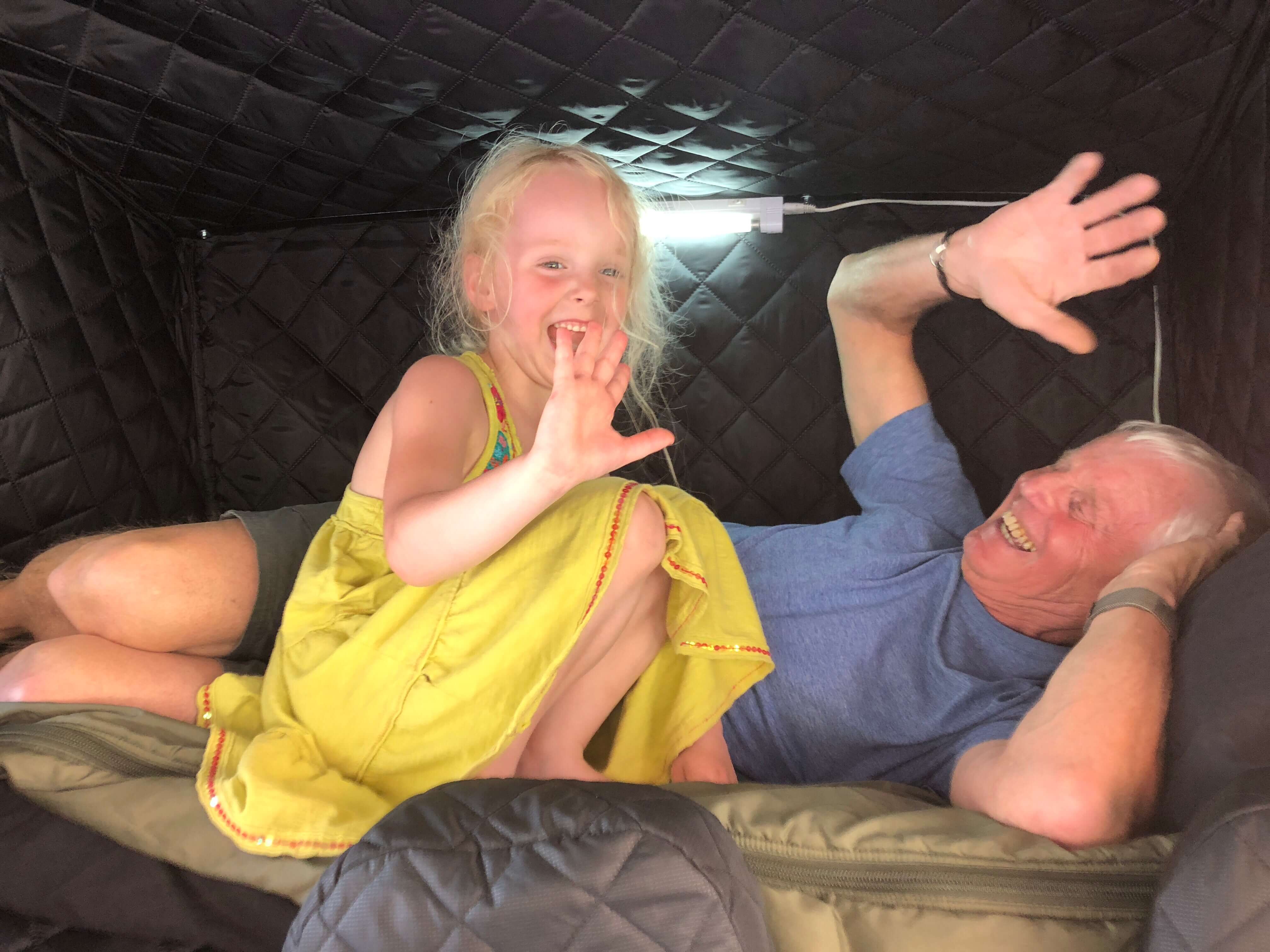 The delivery was photography gear to a man, who, funnily enough, was a photographer! Offers of breakfast were made and the usual conversations were had about how long it takes me to drive, where do I sleep and how does my wife feel about it all!… after which, I finished my macchiato and said my goodbyes!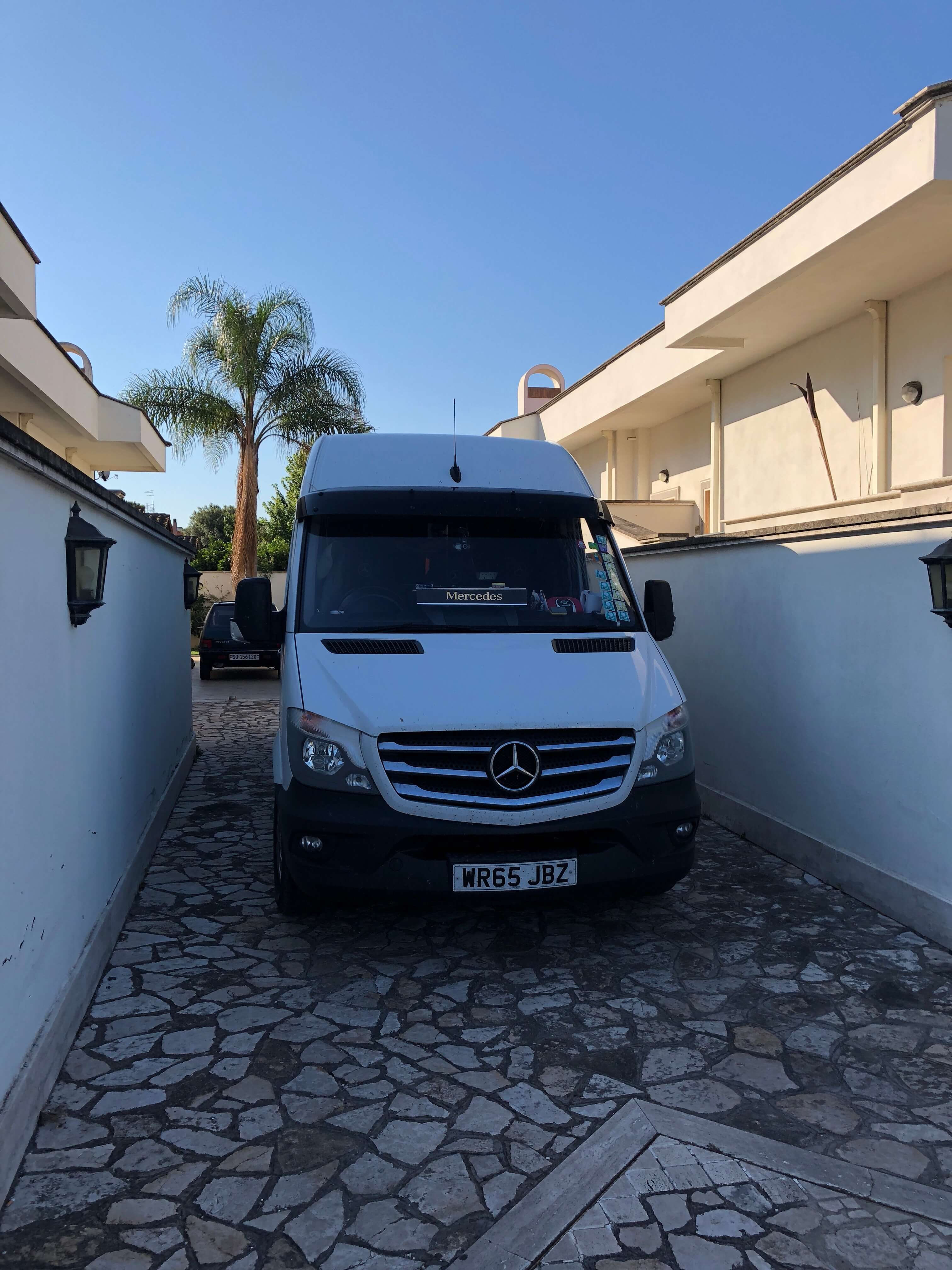 Next port of call was high in the mountains north of Rome, where Jarvis, a young Labrador, was awaiting carriage to the UK!
But before I could reach him, Mr Satnav thought he'd send me on a route that could cut the corner of the mountain road.
As I approached the turning, I could just sense that something wasn't right about this!
The road started to become more and more pot-holey and narrow. As it was now a 1 in 6 downward track, I needed to make a decision as to whether I could carry on before it became impossible to retreat!
I jumped out, in the blazing heat, and wandered on foot to the bottom of the track. Sure enough, the deteriorated track became a rocky field!
Time to back-track, with an already tender clutch and a cargo of wine! The deep pot holes meant that my reversing up the hill would require a special blend of power and care, which, as any van driver knows, invokes that familiar scent called "clutch-burn" (for real men!!)
The overhanging hedges restored my dormant ability to utilise blind faith as my mirrors became surplus to requirements, but I made it beyond the entrance to an orchard, with just enough room to enable a u-turn!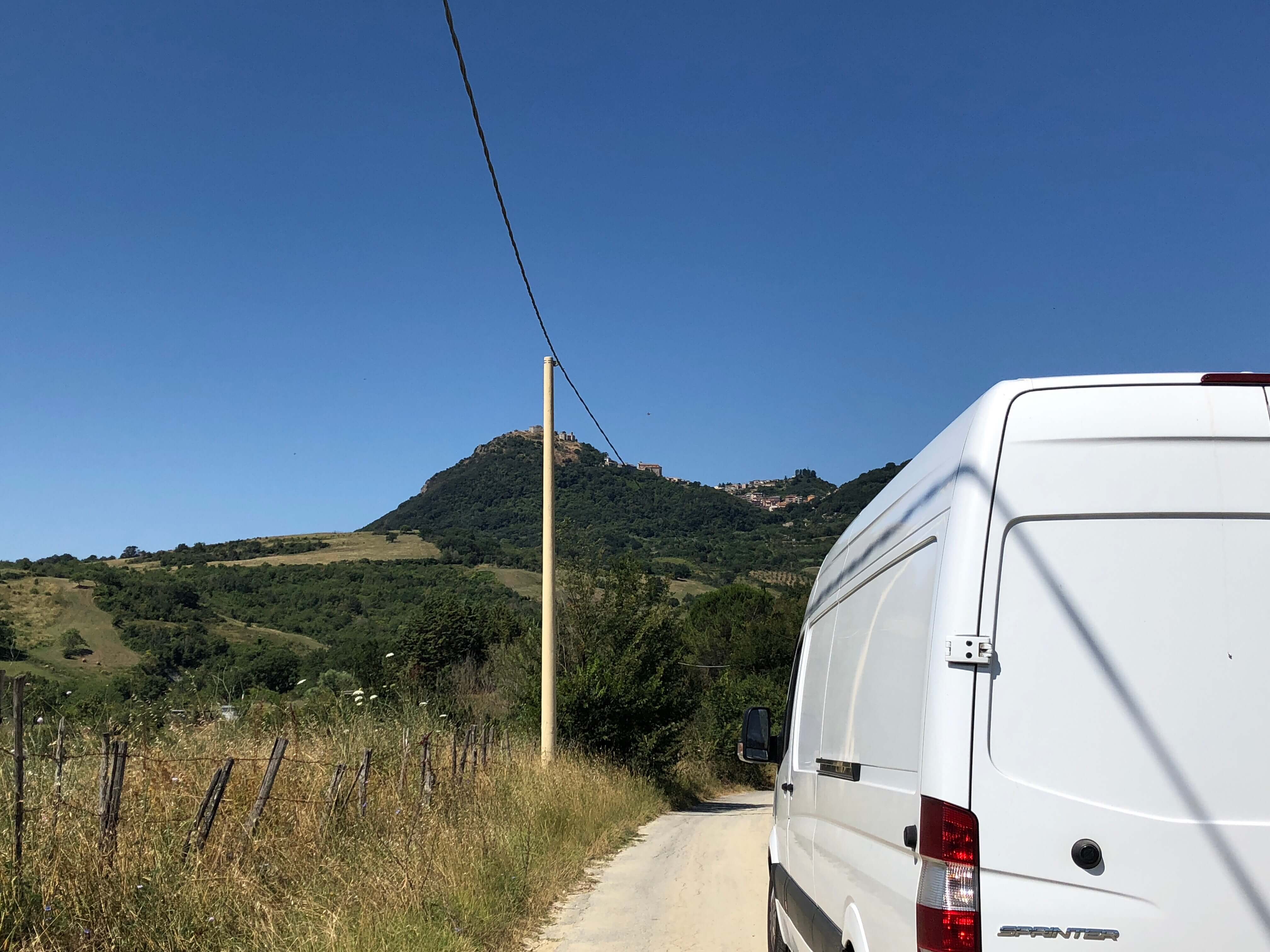 Finally I managed to get back on the main road and 10 minutes later arrived at the country home where Jarvis was to be collected.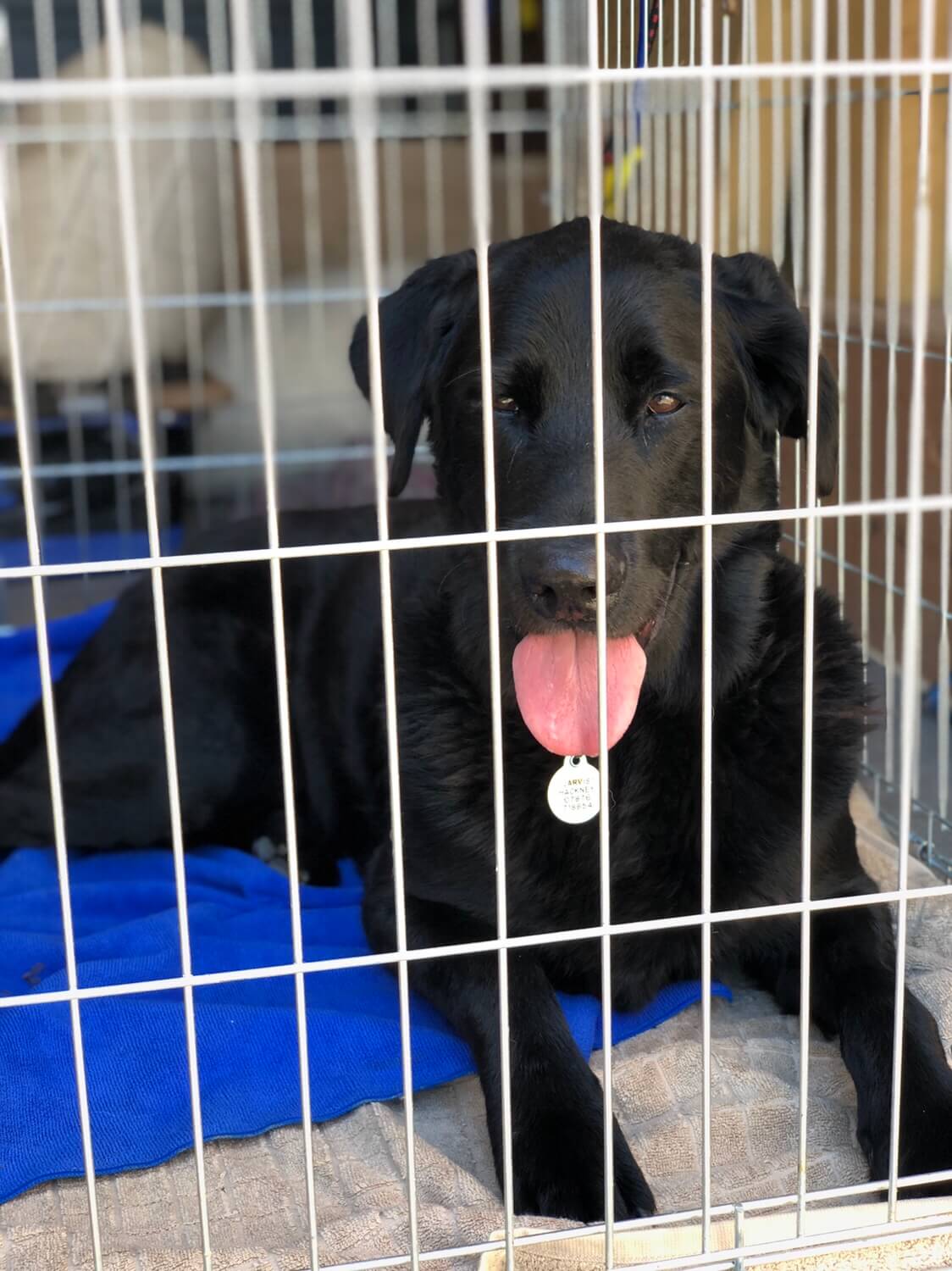 The final pick-up destination in Italy was three hours north in another mountain range near Turin. This was a village called Bosia where the customer was moving back to Scotland.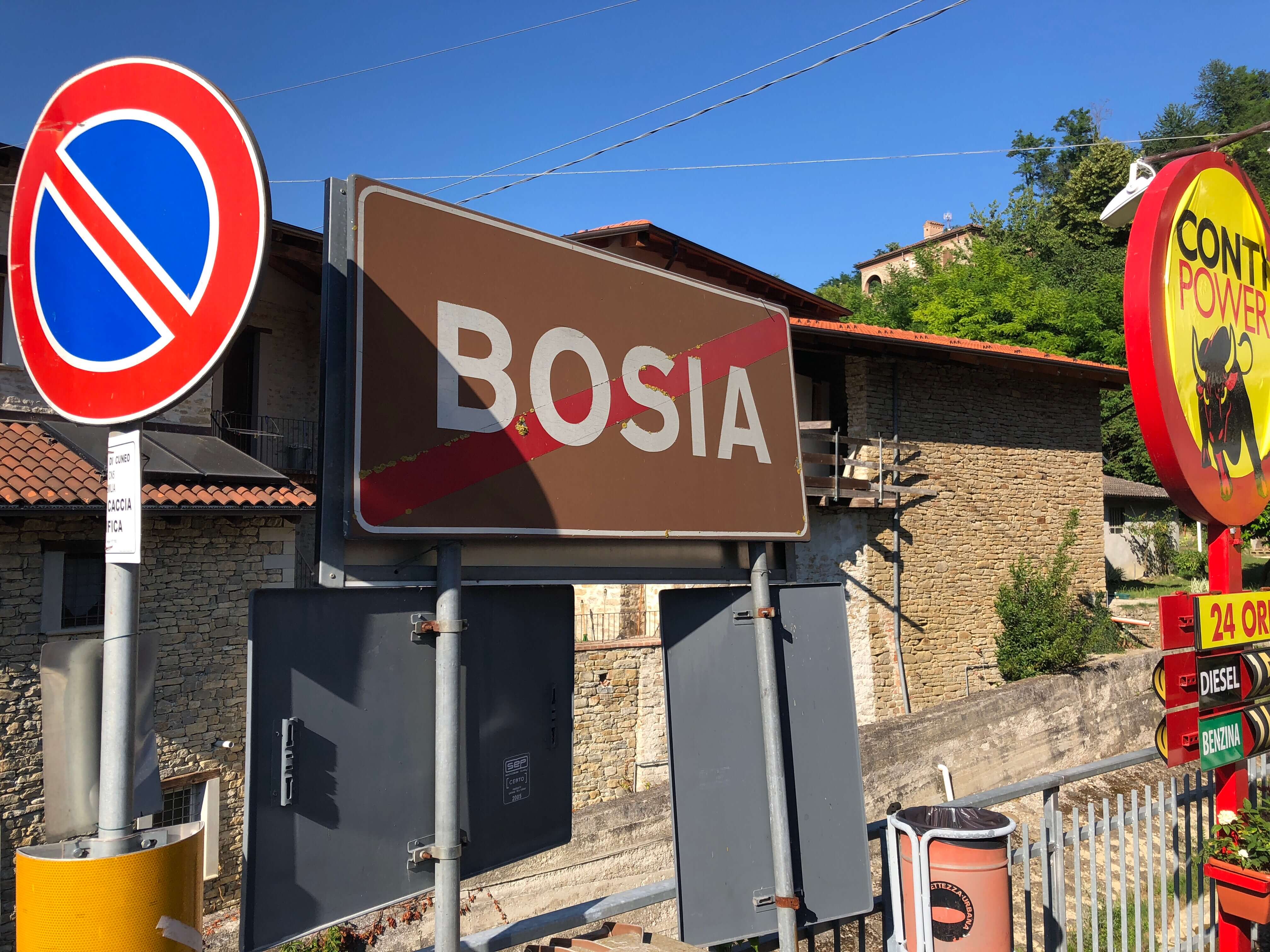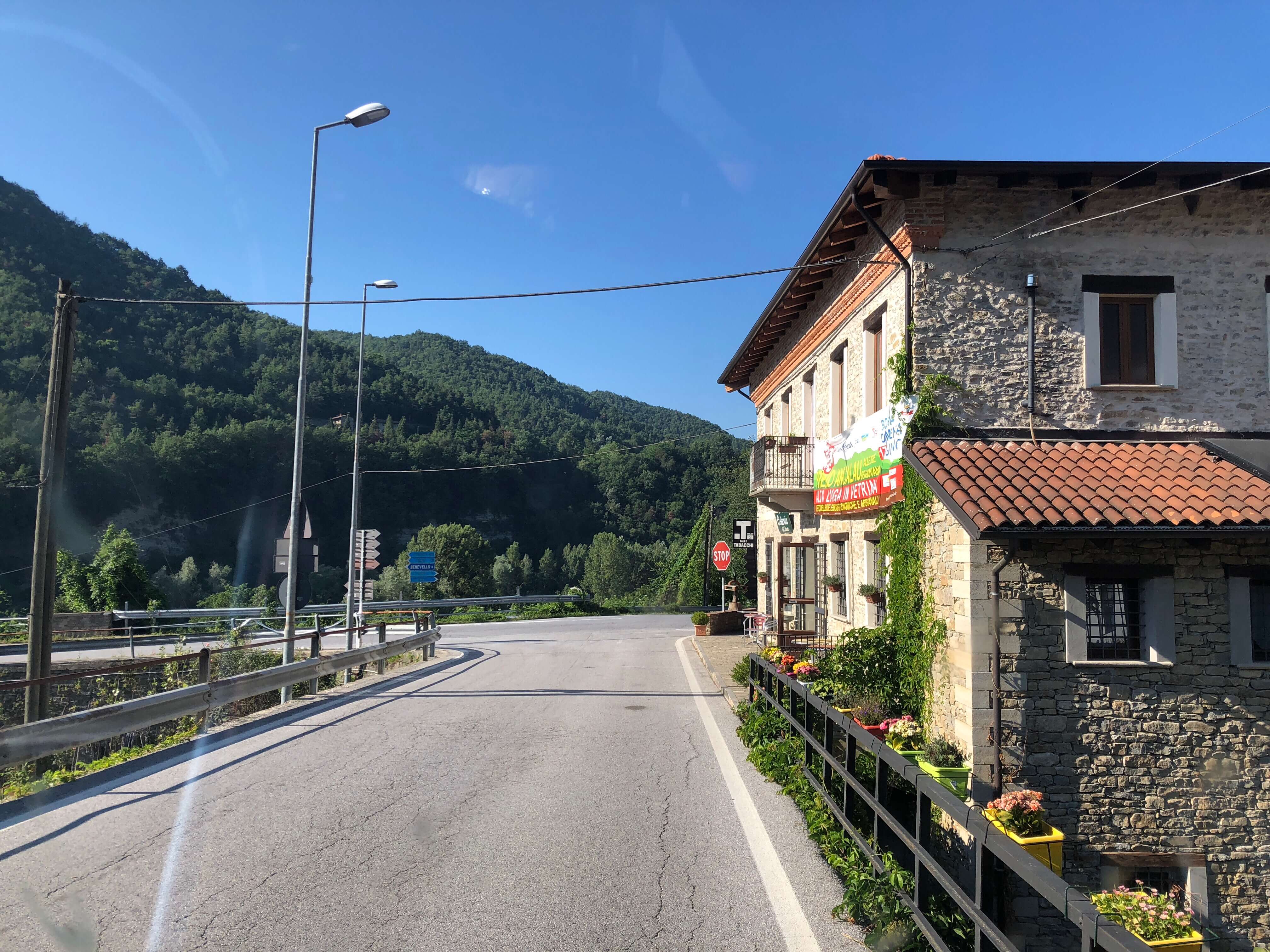 With that little load collected and secured in the van, I made my way to Paris where an interesting consignment of fine wines needed transporting to London.
It wasn't so much that the wine was interesting, (although I dare say it was, given the value I was told it was!) more the method of locating it!
I arrived in Paris at 5:30am on the Sunday morning, passing hundreds of people from a variety of ethnicities, who seemed to have no home, all gathered in one area near the Periphique under a flyover.
And then, 5 minutes later, I'm entering areas with single properties that could probably house them all!
But anyway… my instructions were to drive to a hotel, collect some keys, go to the property where the wine is being stored and load it on.
Unfortunately, the email instructing me how to go about this, using which key for what door, had not reached my inbox!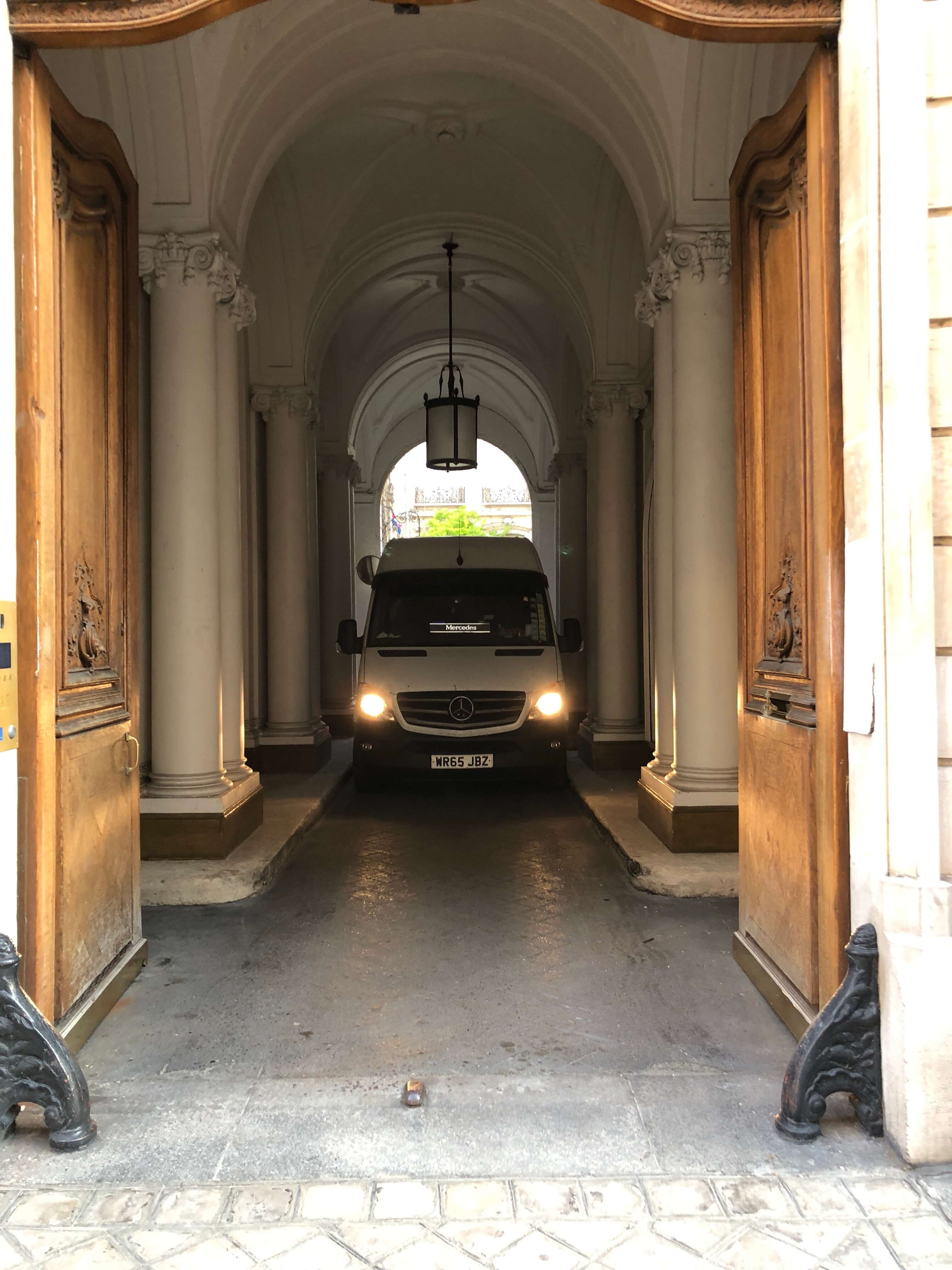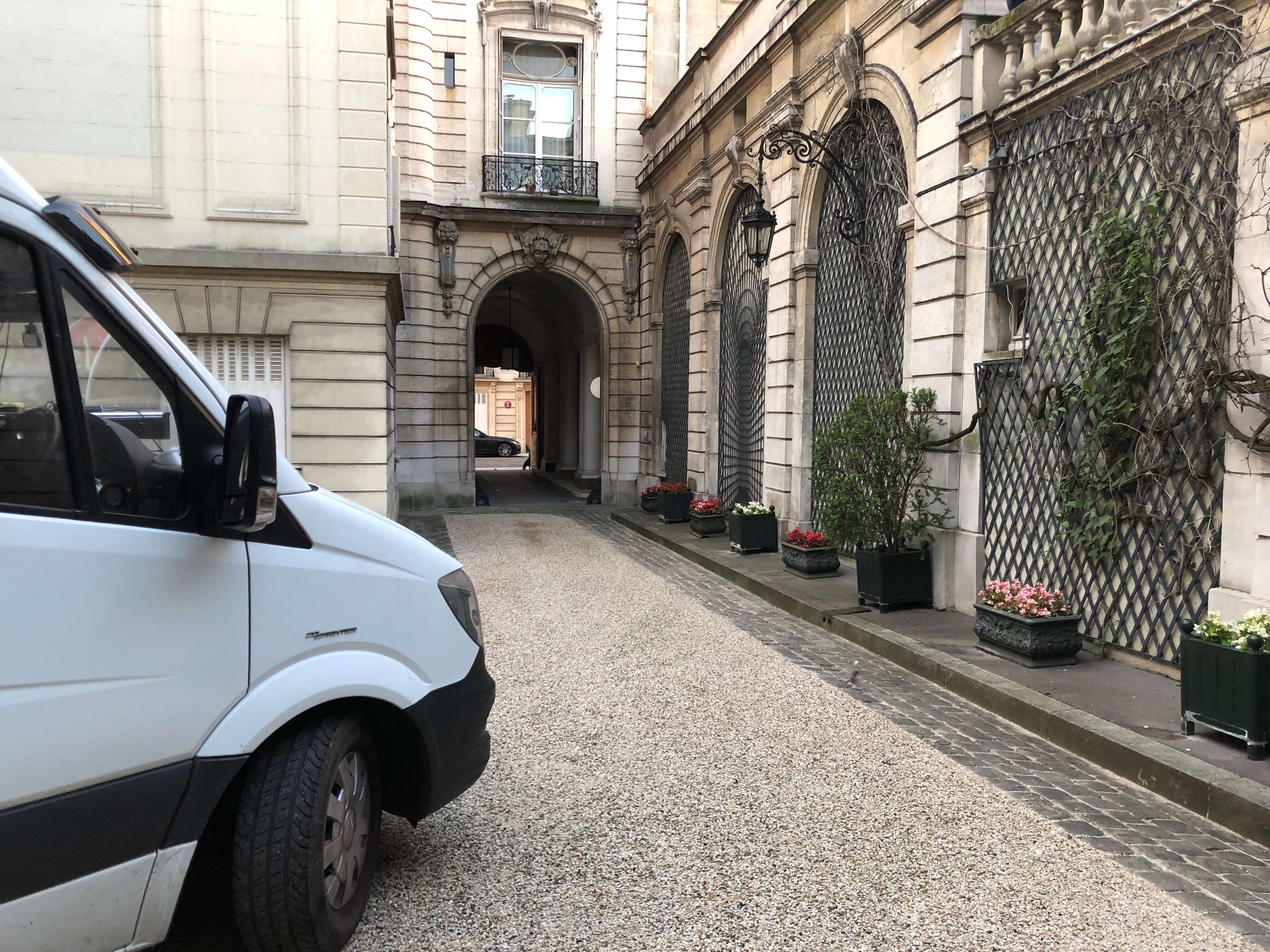 Well, without wishing to wake the London based client up at 6am, I tried to work it out myself! Viewing those 80s Anneka Rice treasure hunts programmes was now going to pay off… finally!!
After 5 minutes of rifling through the bag of keys and trying each one in the huge doors of the building front, I discovered a key fob, which magically opened the door when I swiped it across the nearby sensor.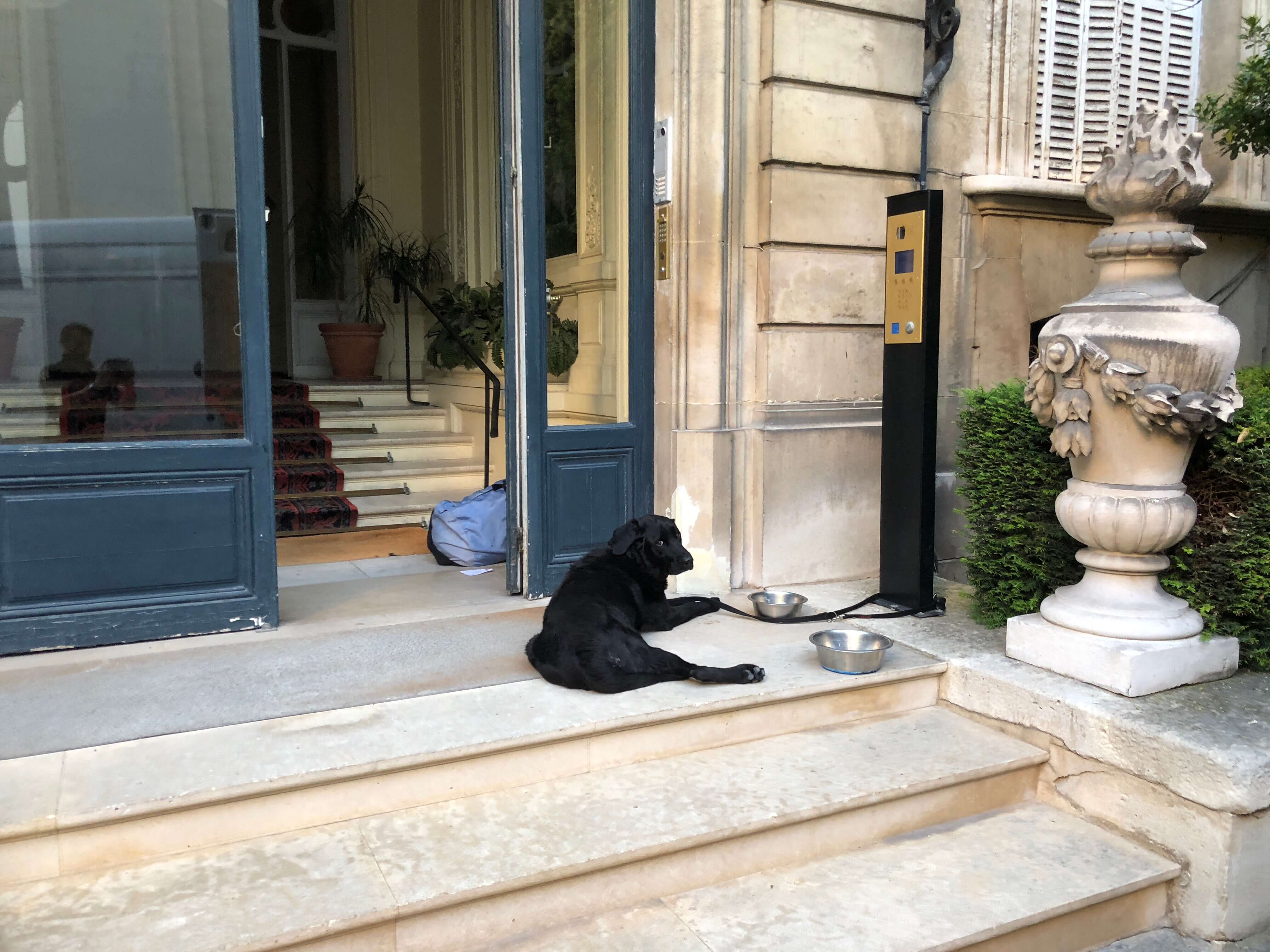 Now in, I gave Jarvis a much needed respite from van-life while I tried to hunt for clues.
Due to time constraints and over-tiredness, I relented and decided to bite the bullet!
I rang the customer up and, although clearly a bit sleepy, she was happy to guide me through the process.
A few minutes later I was loading the wine onto the van and ready to exit the courtyard, with Jarvis back in his cage. Next stop, the wedding venue for the collection of dirty plates and glasses.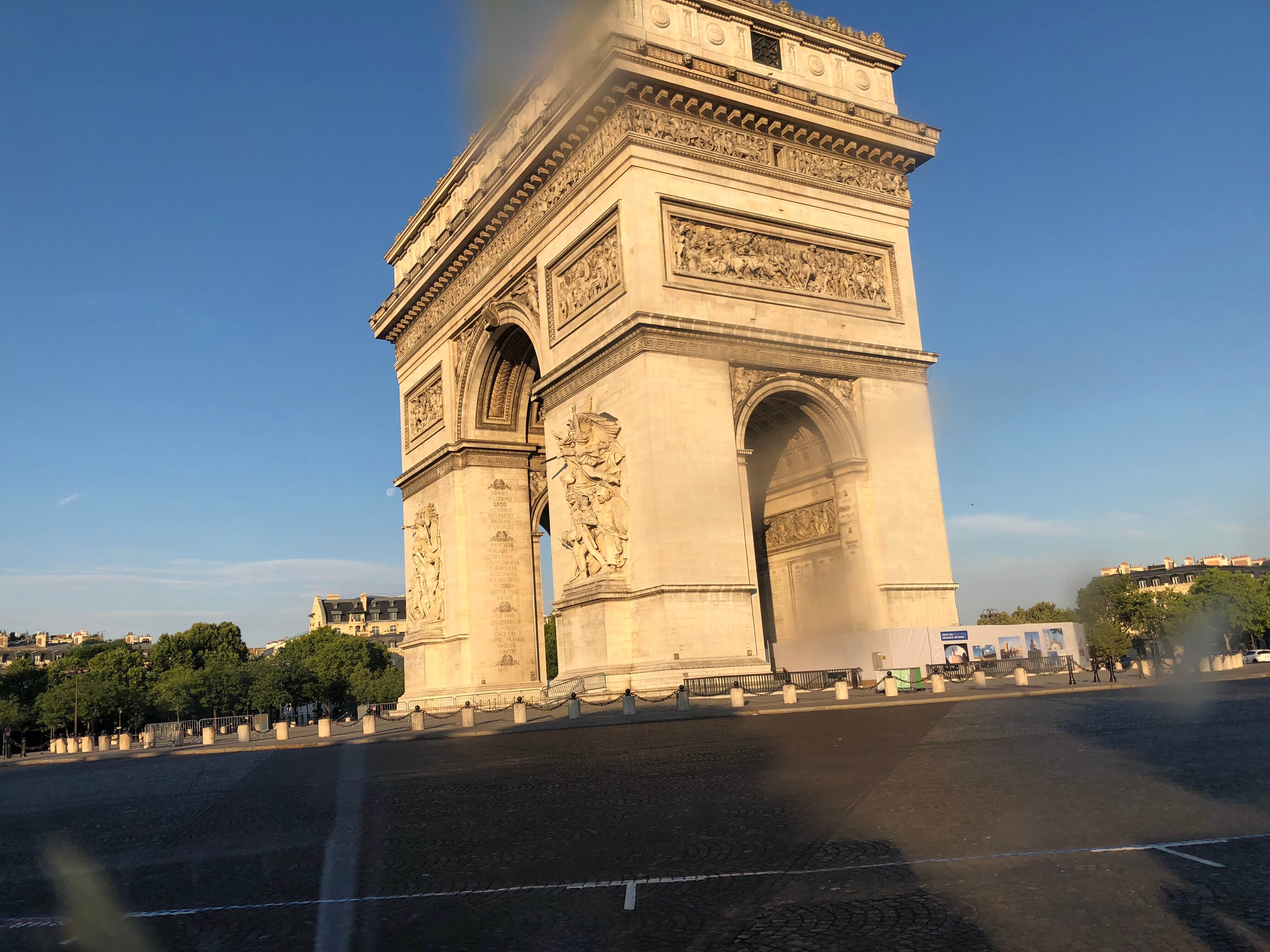 The route out of Paris took me via the Arch de Triumph, normally the most hazardous 'roundabout' in the world! But at this hour on a Sunday morning, empty!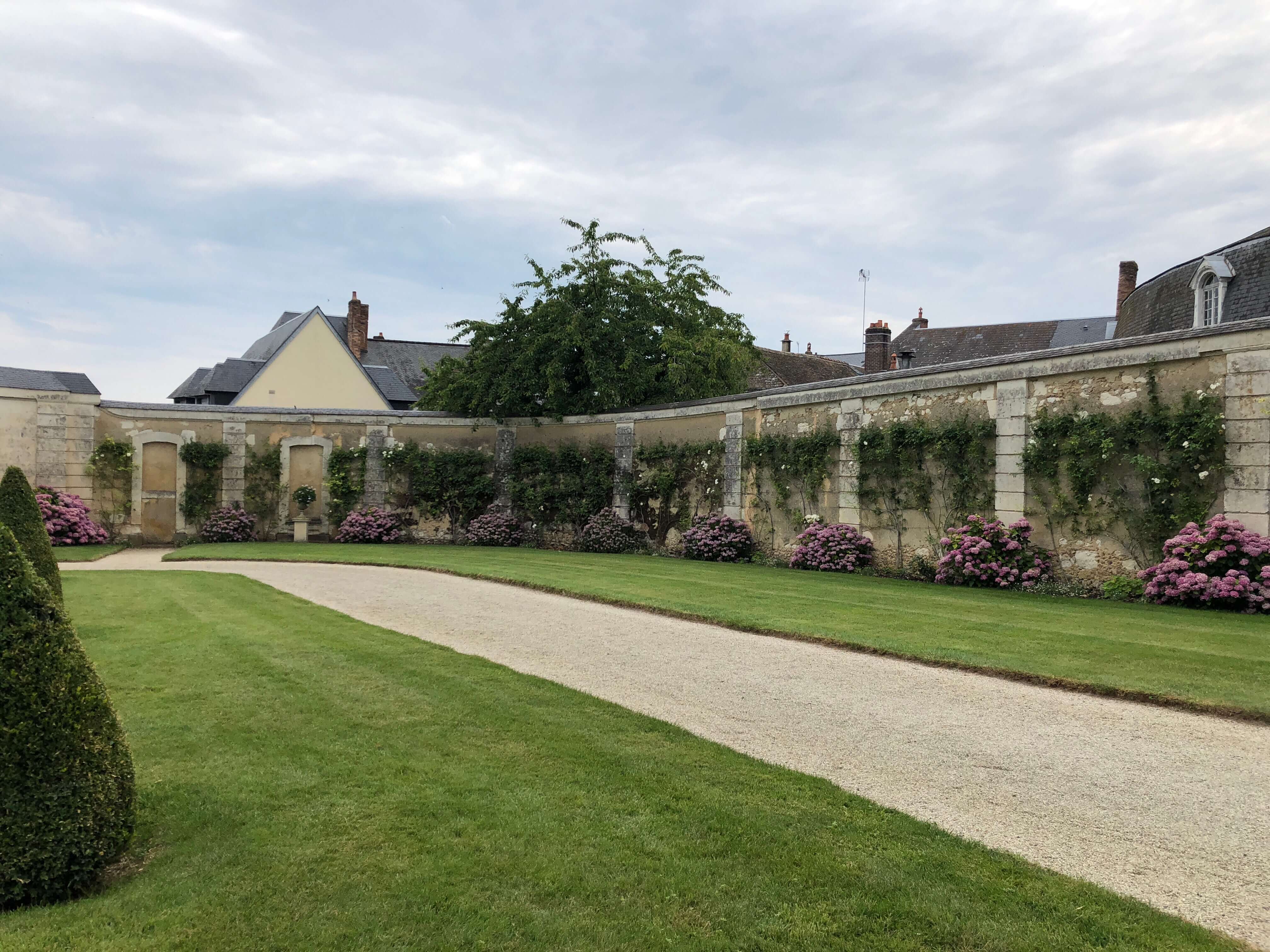 Once back at the wedding venue, and after carefully driving through the town square full with market-goers right outside the Chateau doors, I found the place where all the used cutlery, plates and glasses were dumped and I set about counting and loading.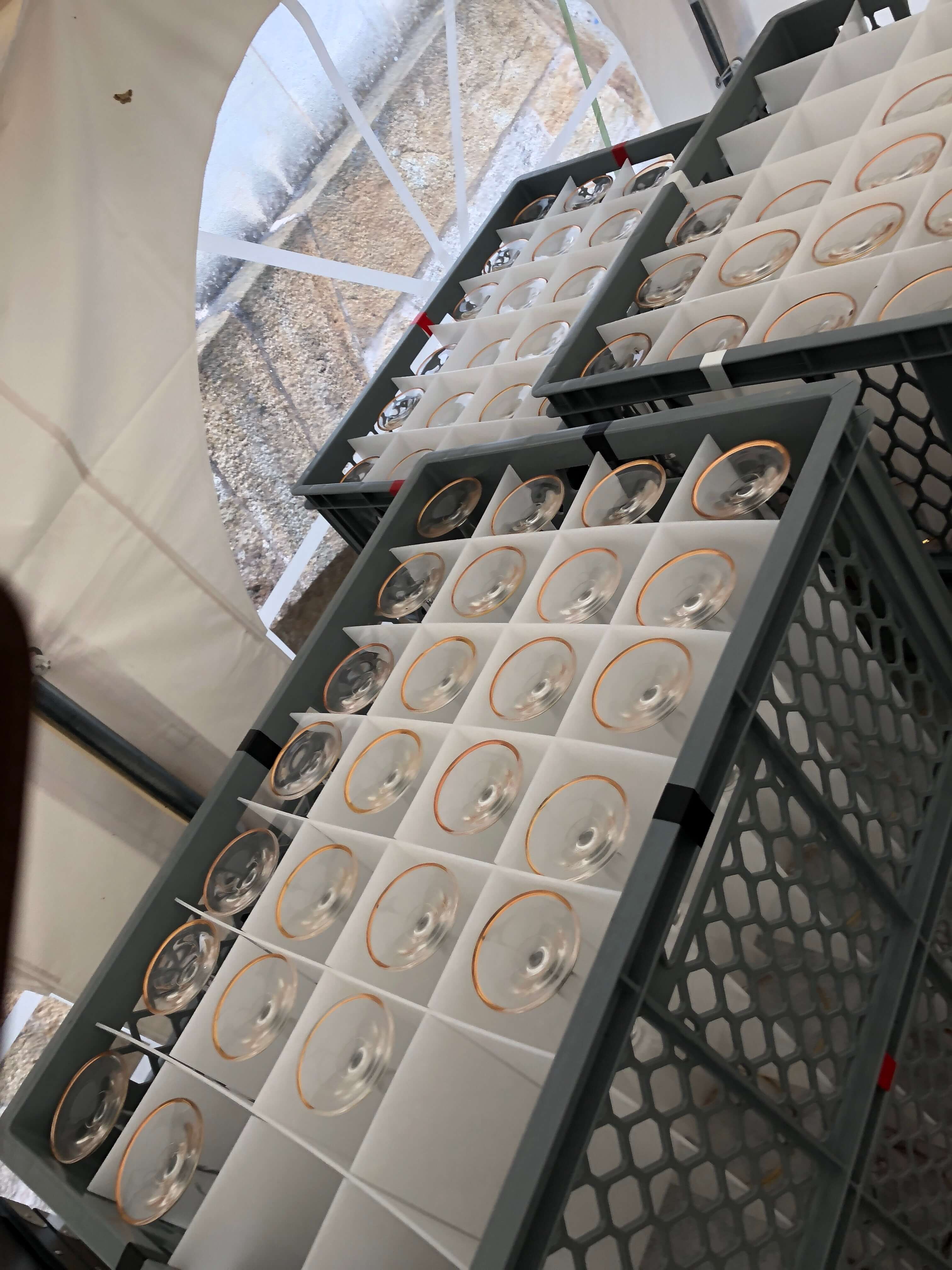 Once I'd strapped and secured the load, walked and watered Jarvis, I hitched up the trailer which I'd left at the venue and headed for the port of Calais.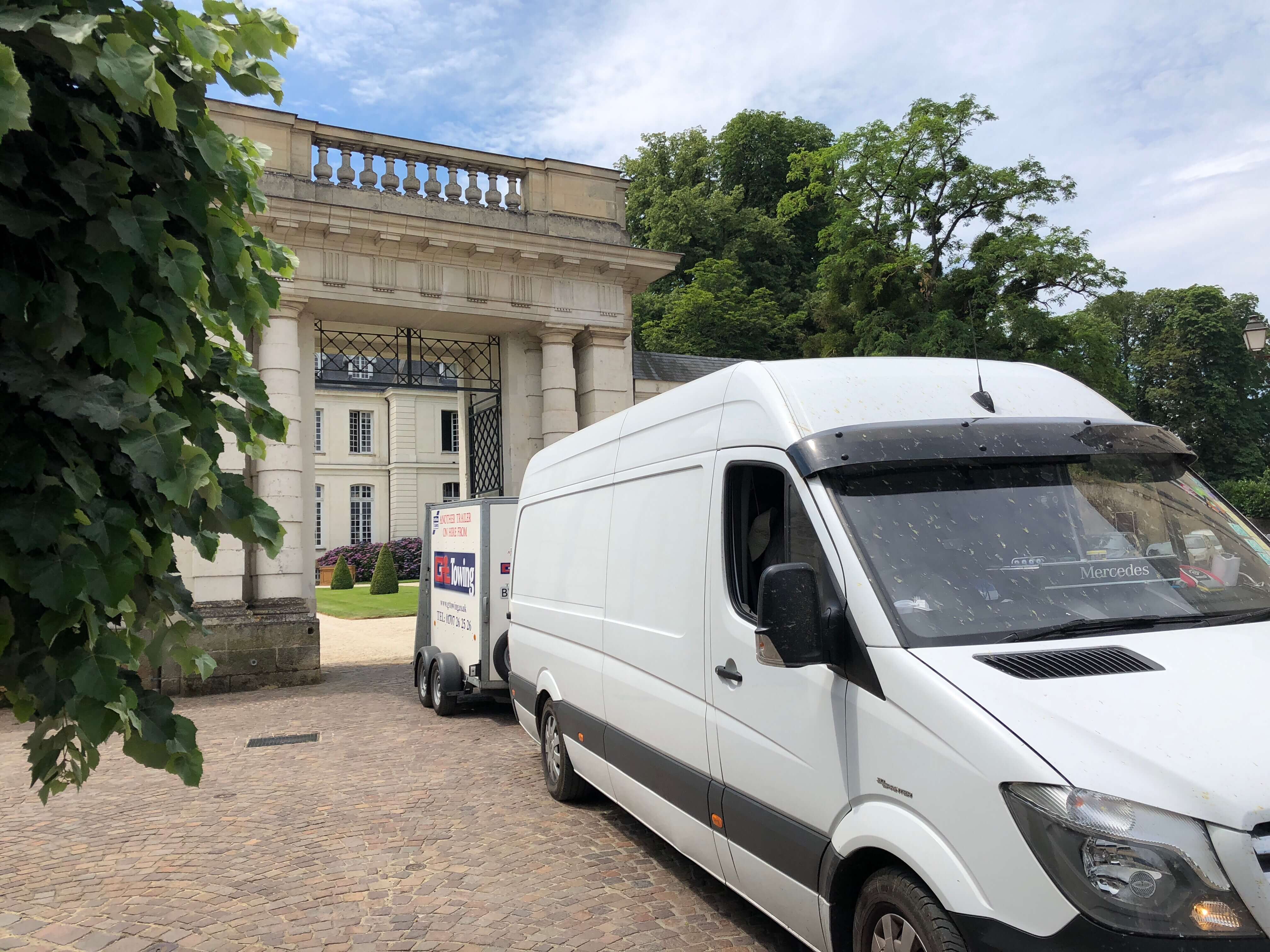 I made it across the channel that evening and headed for South Ockendon where Jarvis was to be delivered.
The next delivery was to Basildon, only half an hour away. But time was catching up with me and I needed to fulfil my duties to the catering company in Hertfordshire the next morning.
So I met Don, a fellow courier, who'd agreed to drive up from Somerset that evening in order to help out with some of the deliveries. (The Paris wine client was his customer and so it was in his interest to get her goods delivered. I would struggle delivering to a house in Chiswick with a trailer behind me!)
We met in a Sainsbury's car park at about 1am, juggled and transferred goods, then made our separate ways. Don delivered my wine from Italy to the Basildon destination the next day, collected another consignment of mine from Chelmsford, then headed into Chiswick.
I, meanwhile, made my way to the trailer hire place, parked in their car park overnight and returned the trailer at 8am. This enabled me to be at the catering company when I said I would, ie, 9am that morning.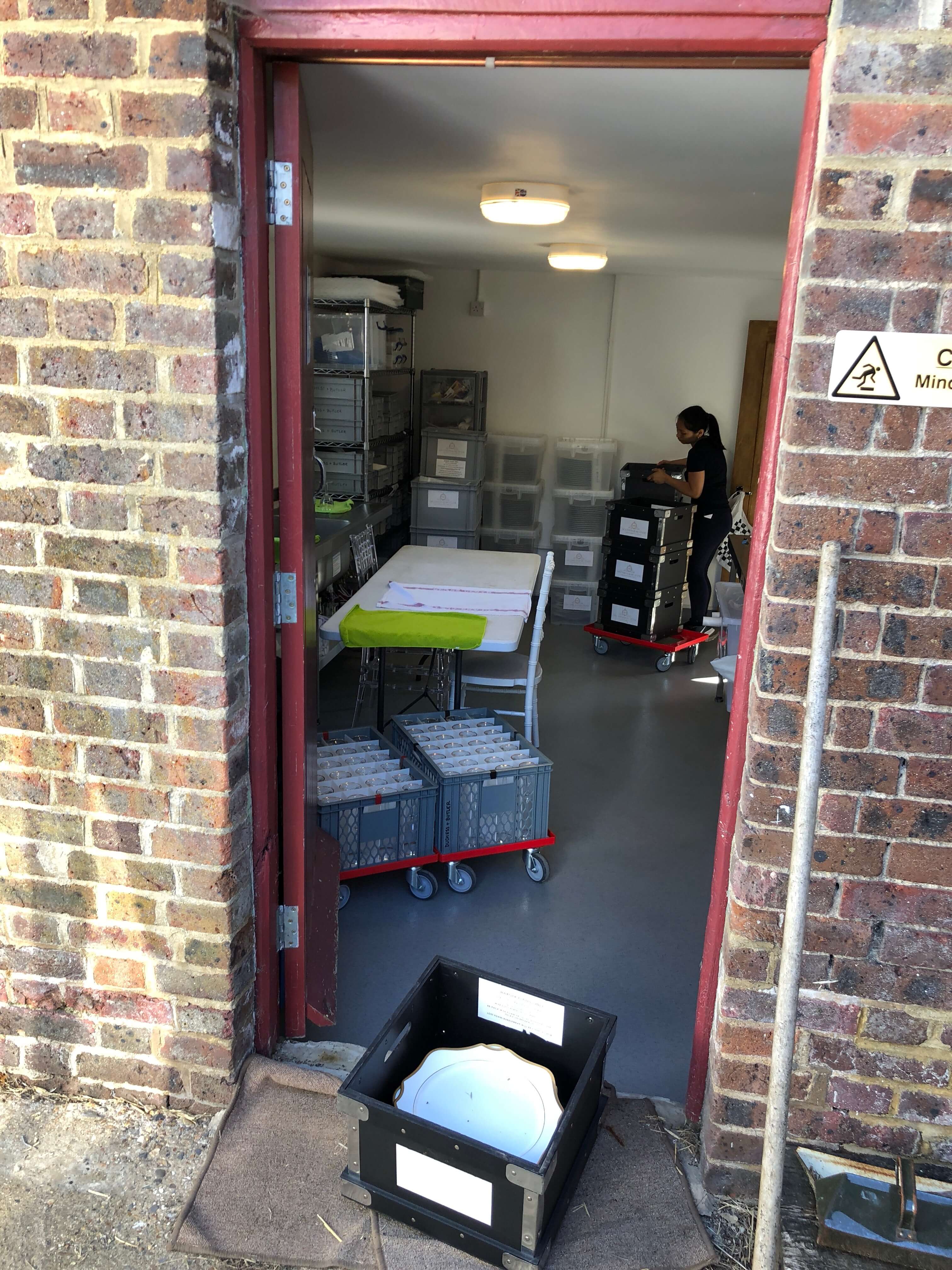 With everything delivered successfully there, the van was almost empty! Not for long though!
Only a few minutes up the road was a customer I'd agreed to visit in order to assess what he needed to have transported to Italy in a month's time.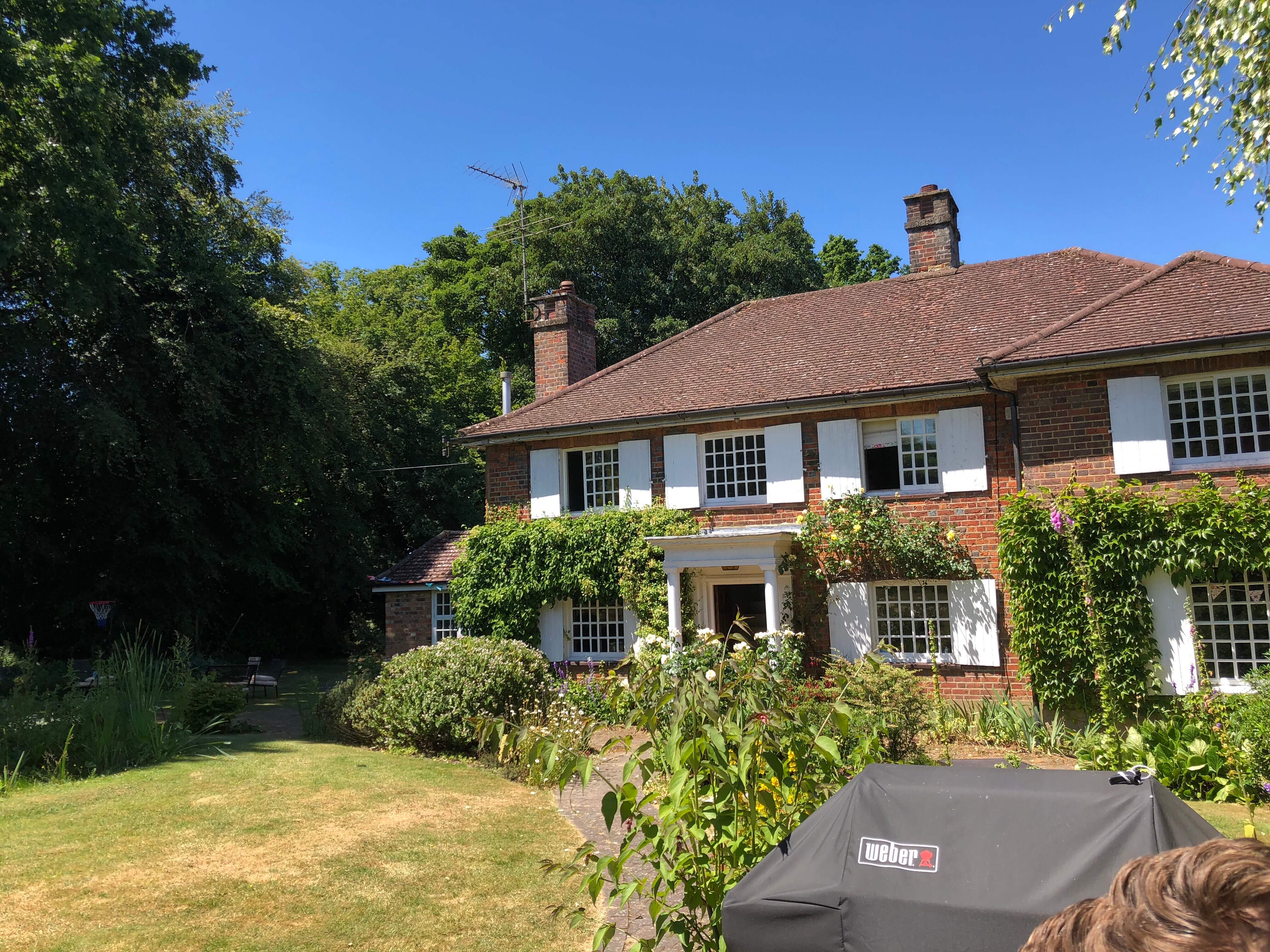 It was decided that I could load all of the goods he'd need stored for a year; and the goods needed for transport to Italy in a months time, would be collected by good old Don, who, at the time of this last minute decision, was in Chiswick!
So after I had loaded and 'set sail' for Tewkesbury, Don turned up to pick up the remainder. Two very full vans to now unload into temporary and long-term storage.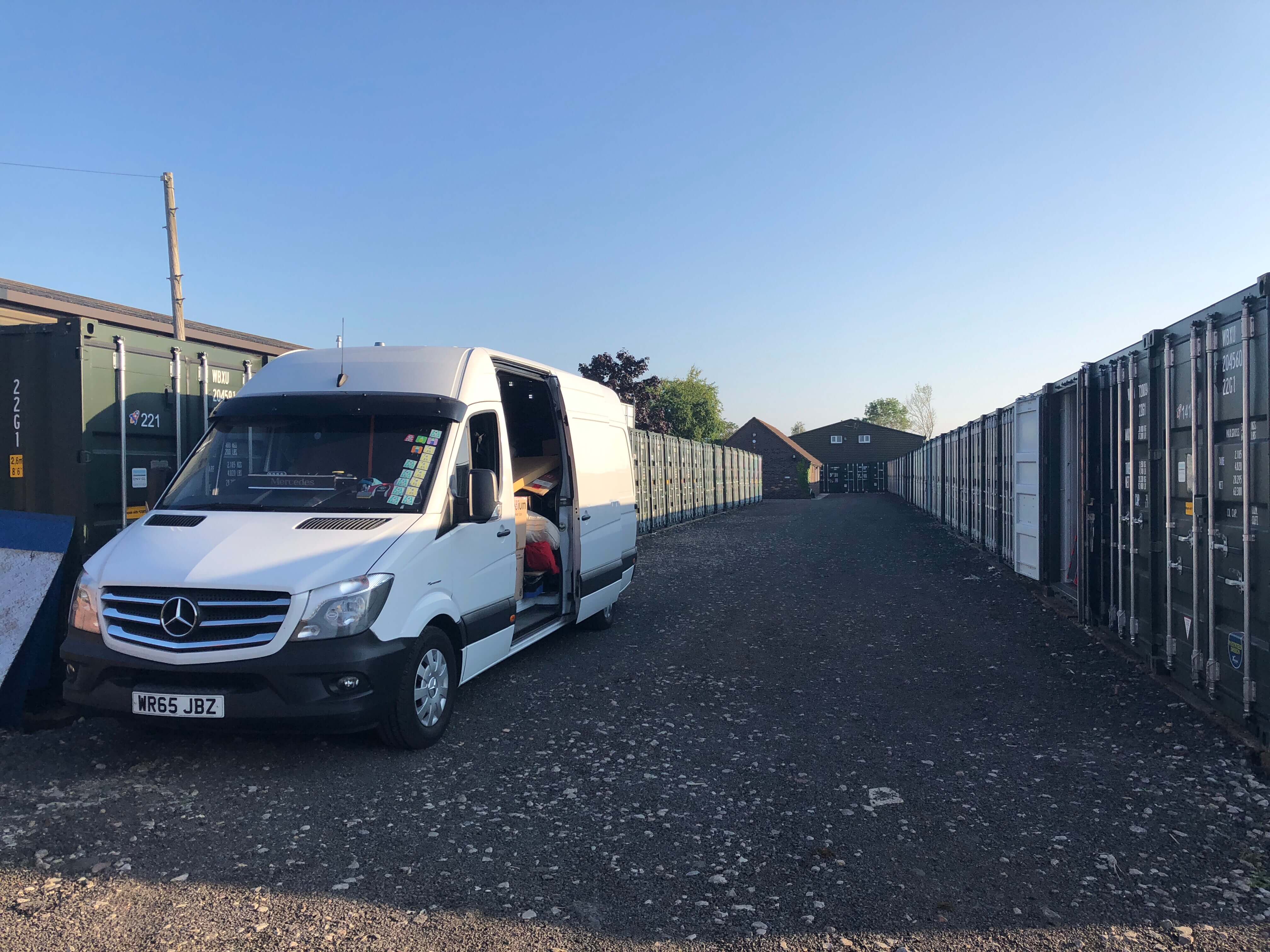 The good people at Tewkesbury Space Program were quick to accommodate this unexpected need and we were able to unload and safely store all the customer's worldly belongings that evening.
And so it is, that one trip ends, merges with another, and so it goes on. A hot and exhausting 6 days, but everyone was happy!